How Long is a Yacht Charter Season?
Authors

Name

Patrick Maflin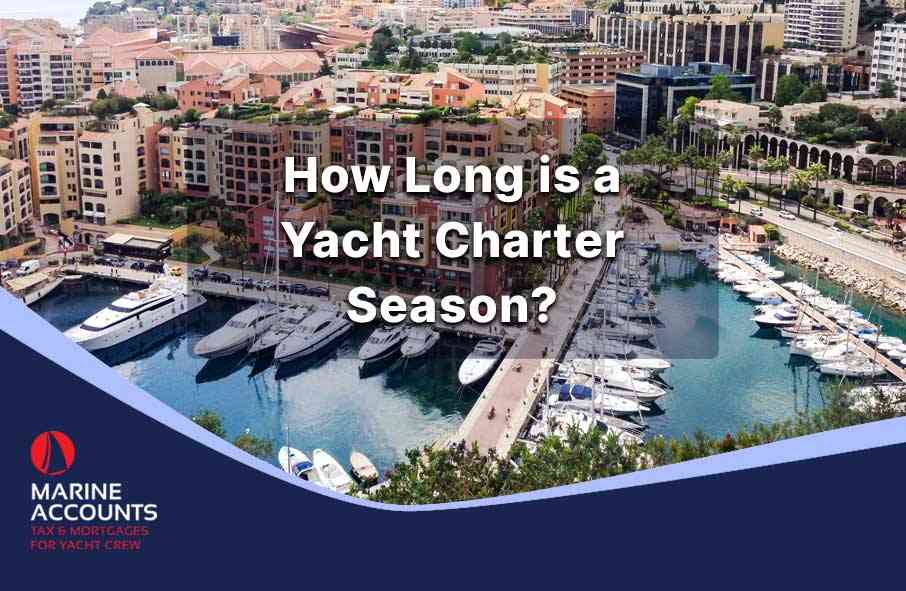 If you're planning to charter a private yacht, you may be wondering what time of year would be best to do it.
As you may be aware, there's two main chartering seasons per year, and fees vary considerably depending on the period you choose.
---
Chapters
---
What is a Yacht Charter?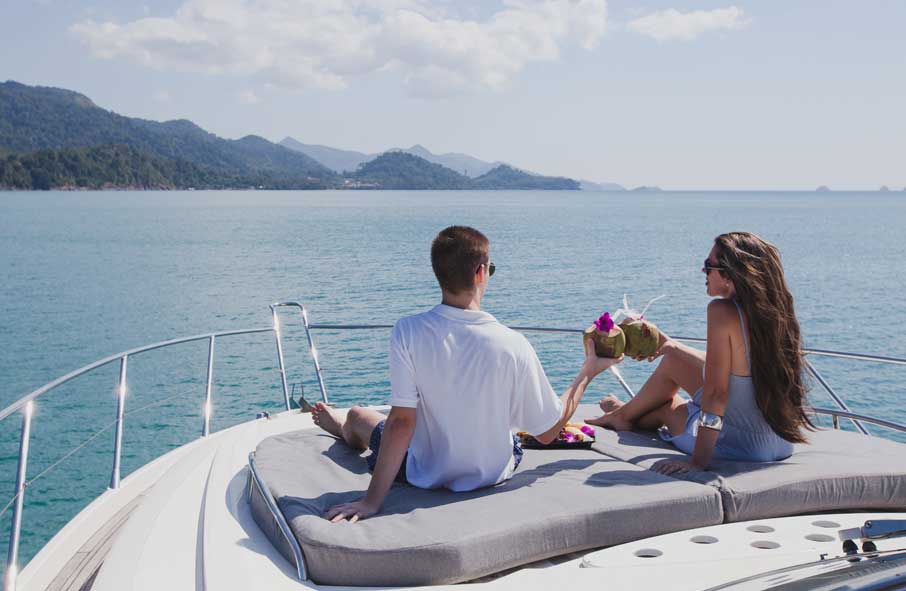 Image credit: Shutterstock
Chartering a yacht is probably one of the ultimate choices in dream vacations for many.
Engaging in the beauty of the open sea in a luxurious setting and a great service is surely a thrilling and unforgettable experience.
The demand for yacht chartering has been on the rise over recent years, and yacht charter seasons are understandably busy periods.
Every charter destination will have its yacht charter season.
This refers to the months during which the cruising conditions are the most suitable, and hence, during such a time the charters will be more popular.
When are the Yacht Charter Seasons?
The charter season refers to the time of year when it's best to rent a yacht for a vacation.
It's also the time when most charter companies will be operating.
The two yacht charter seasons are the winter and the summer season.
These are dictated by the weather and the water conditions of the particular locations.
For instance, in the case of the Mediterranean the summer season is most popular, whereas in the case of the Caribbean the winter charter season is more in demand.
Both seasons will last around six months.
Here is a more detailed explanation of the yacht charter seasons, and related aspects.
Summer Charter Season
The Summer Season is a time for sunny weather and warm temperatures.
Several cultural affairs occur during this season too.
How Long is the Summer Charter Season?
The Summer charter season starts off in late April, and runs through until mid-September.
The peak charter season in the Mediterranean is from July til August.
Another relatively popular summer destination is New England in the US.
Here however the summer season is considerably shorter as it runs from mid-June through August.
The high season runs between mid-July to mid-August.
Popular Summer Charter Locations
The Mediterranean is definitely the world's most popular yacht charter destination for the summer season.
Due to the temperate climate during such months, it's an ideal time of year for the perfect vacation at sea.
The Italian Riviera and Sicily, and the Amalfi Coast are popular charter regions.
Then there's Cannes and the French Riviera which are also very popular summer charter locations.
Other locations that are also sought after include Croatia, Greece, Monaco, Corsica, and as mentioned earlier, New England.
Famous events such as the Cannes Film Festival and the Monaco Grand Prix coincide with this season.
Winter Charter Season
The Winter Season is the ideal time for chartering a yacht if you are considering the Caribbean.
During this time of year, many get away from the cold weather to indulge in the sun of these popular locations.
How Long is the Winter Charter Season?
The Winter charter season is also about six months long.
It kicks off in late October and runs through March.
The peak charter season in the Caribbean is from late December, during the Christmas period, and all through the month of March.
Popular Winter Charter Locations
The Caribbean is considered to be the mecca for winter charters.
The Virgin Islands, the Bahamas, Turks & Caicos are popular locations where there are hundreds of beaches one can enjoy, and many beautiful locations to explore and indulge in.
The weather during this time in these locations is warm, making it ideal for yachting.
Thailand, the Seychelles, Tahiti and the South Pacific also make for very popular winter charter destinations.
Thailand, for instance, is ideal for those who like snorkeling, or if you plan to engage in island hopping.
Tahiti is also a great location for snorkeling, as well as diving and hiking as it is renowned for its natural beauty, and its intriguing black sand beaches.
Year Round Charters
It's also worth noting that some destinations offer chartering all year round.
Florida, for instance, is a very popular destination regardless of the time of year.
The Bahamas offer hundreds of islands for exploration and adventuring.
Nassau is renowned for its numerous beaches and great golf courses, while The Exumas is popular for cliff diving and snorkelling.
Miami and the Florida Keys are popular cruising locations all year round too.
Peak vs Off-Peak Yacht Charter Prices
As a general rule of thumb, charters during high season can cost around 30% more than low season.
Therefore, the best time for signing up for a yacht charter is during the pre-season.
One should avoid waiting more than two weeks before the scheduled start date.
Can You Charter Yachts Off-Season?
It is possible to charter off season.
However, this will mean that there's bound to be fewer options than what you'd be able to find during the high or peak season.
During off season you might also encounter certain problems, such as managing to get crew members.
This is even more problematic if you plan to make a longer sea trip.
Moreover, the general weather conditions will not be as favourable as they are during the peak season.
What are Shoulder Seasons?
The shoulder season is the term used to describe the middle point between seasons.
This means that it's the time between the high and the low season, and between the low and high season.
The majority of yachts tend to be booked by this time.
However, it's also a time when companies will be trying to clear out what's left, in order to make room for new inventory for the upcoming season.
As a result, the shoulder season might be a good time to book.
Having said that, it's important to be aware that the shoulder season does not last long, so it's best to plan to book the ideal yacht for your preferences.
How Long is an Individual Charter?
An individual charter generally lasts a week or ten days.
However, there are also those who charter for several weeks, or for a month.
The minimum days for a yacht charter are often two, three or four, depending on the company.
Can I Get a Job Working on a Yacht Charter?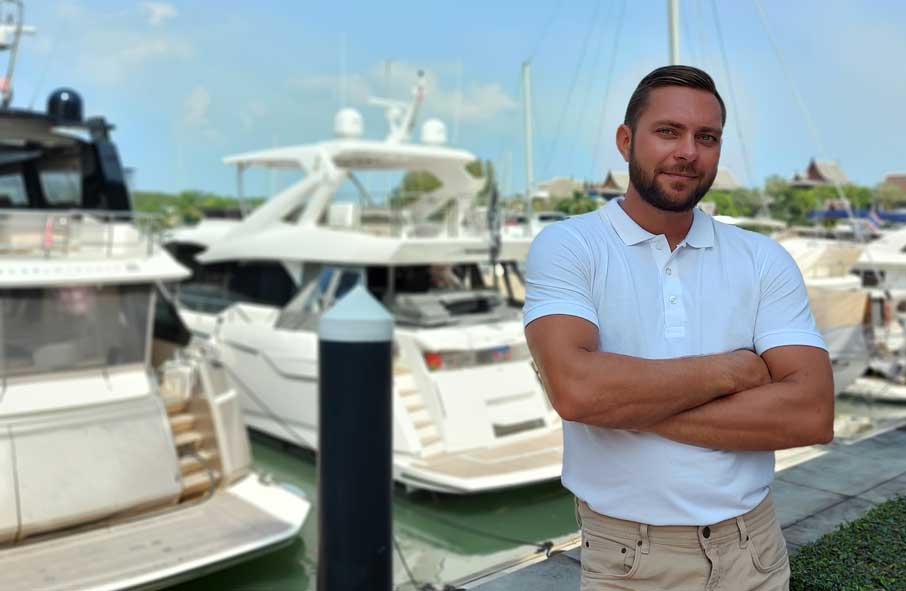 Image credit: Shutterstock
During yachting season, there's ample opportunity to work aboard a yacht to potentially earn a very lucrative income.
Competition is fierce however, so you'll need to be well prepared and learn all the best tips and tricks on how to get into the yachting industry.
More importantly, you'll need to have certain qualifications and certificates to ensure you're fit, able and sufficiently trained to work in such an environment, not to mention having plenty of yachting experience.
But once onboard, the perks are very attractive.
Typically, yacht crew receive around 10 - 20% tips from charter guests on top of their monthly salaries.
And if your time spent at sea extends well beyond 183 days per annum, then you could qualify for the seafarers earnings deduction, meaning all income from yachting is completely tax free!
If you're serious about becoming a yacht crew member, then your best bet is to go dockwalking to try to pick up some daywork.
And if you intend to become a fully fledged yachtie working at sea, make sure to enrol on an STCW Basic Safety Training course.
Also, have your health checked by a professional to be issued an ENG 1 Medical certificate.
This ensures you do not suffer from any serious medical conditions that may impede you from performing duties at sea.
Conclusion
We hope that through this guide you have gained a better understanding of the yacht charter seasons.
Whether you're planning the ultimate in luxury vacations or have aspirations to work onboard a superyacht, you'll be fully aware of where and when each yachting high and low charter seasons are.
Contact Us
If you have questions about working during the yachting charter seasons, then drop us a line.
You can get in touch via our contact form or if you have something to say, leave your comments in the section below.
Disclaimer: Any advice in this publication is not intended or written by Marine Accounts to be used by a client or entity for the purpose of (i) avoiding penalties that may be imposed on any taxpayer or (ii) promoting, marketing or recommending to another party matters herein.