How Much Do Yachties Make?
Authors

Name

Patrick Maflin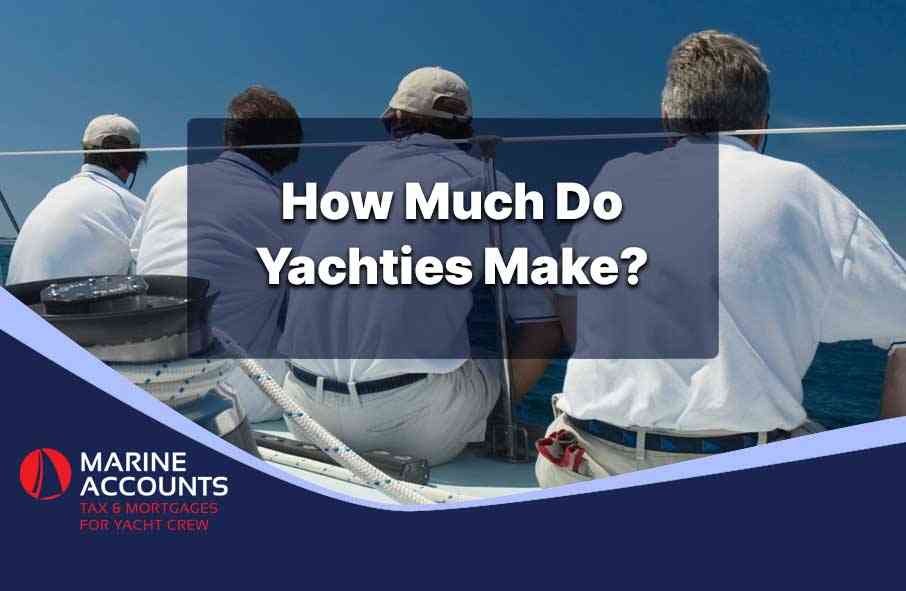 Embarking on a career as a yachtie sounds very enticing to most.
Being able to work at sea allows you to enjoy the amazing natural surroundings, as well as be engaged in a truly unique employment position.
However, as well as the seemingly glamorous, lavish lifestyle aboard a superyacht, there's also attractive financial incentives to consider too.
In this article, we explore what being a yachtie means and how much income you can expect to make aboard a yacht.
---
Les plaisanciers aiment jouer dans les casinos en ligne. Les marins sur les yachts aiment jouer dans les casinos en ligne car ils offrent une grande variété de jeux et d'options de paris. De plus, les casinos en ligne sont accessibles de n'importe où dans le monde, ce qui permet aux marins de jouer pendant qu'ils sont en mer. Les casinos en ligne offrent une grande variété de jeux, y compris les machines à sous, le blackjack, la roulette et le poker. Il existe également de nombreuses options de paris différentes, afin que les marins puissent trouver un jeu qui convient à leur budget. De plus, les casinos en ligne sont ouverts 24h/24, les marins peuvent donc jouer quand ils le souhaitent. Les marins peuvent accéder au Yukon Gold casino francais de n'importe où dans le monde avec une connexion internet. Cela signifie qu'ils peuvent jouer pendant qu'ils naviguent autour du monde. Les casinos en ligne offrent aux marins un moyen pratique de jouer pendant qu'ils sont en mer.
Chapters
---
What is a Yachtie?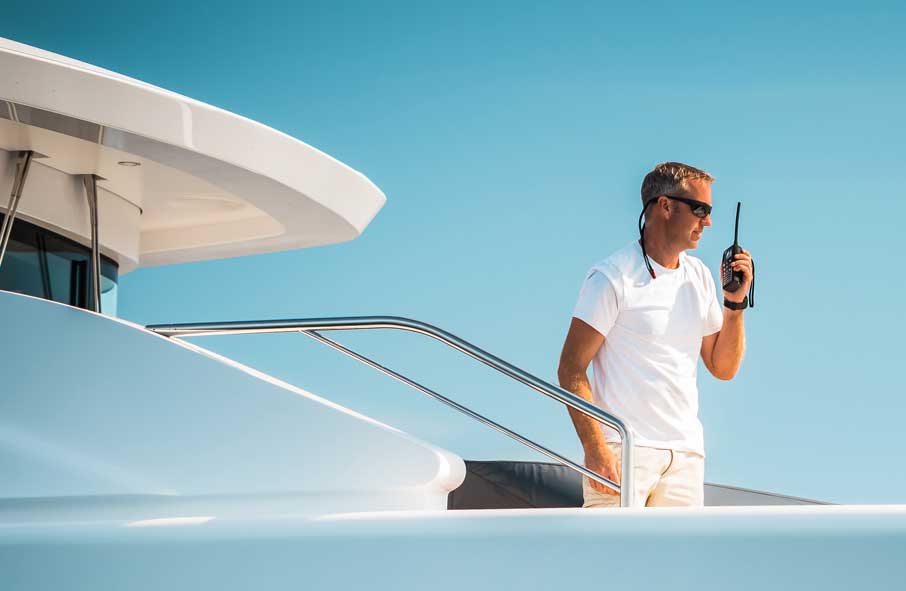 Image credit: Shutterstock The term 'yachtie' is used to describe anyone who works as a yacht crew member aboard a private or charter vessel.
This is a broad term which actually comprises many different posts, as there's numerous positions that make up a yacht crew.
This is even more the case with superyachts, where the crew will typically comprise the captain, stews, deckhands, chefs and various others.
In such a case, the vessel will be large and luxurious.
Over time, there will be plenty of opportunities to progress your career over time as you gain experience.
With the right 'can do' attitude and diverse responsibilities, your role will undoubtedly evolve.
What Does a Yachtie Do?
As a yachtie, you'll generally be classified as either a yacht stewardess or deckhand.
These are the initial roles one can expect to be hired as when first embarking on a new career as a yachtie.
A yacht stewardess, or stew, will essentially take care of the interior aspects of the yacht.
Such a role will entail serving food, cleaning rooms and making beds, organizing laundry and taking care of the guests, with the main aim of ensuring they are having a pleasant time onboard.
The stew will typically report to the Chief Stew, who will delegate what needs to be done.
A yacht deckhand on the other hand will be more involved in the exterior maintenance of the yacht.
This includes general repairs, cleaning the decks, driving the tenders etc.
Aboard some yachts, deckhands might be required to assist in meal preparation and service too, especially during busy times.
How to Become a Yachtie
To get started you will obviously need to apply for an entry level role, that is, either for the post of a yacht stew or a yacht deckhand.
There is a common misconception that managing to work on a luxury yacht is something that only the elite can aspire to, and many have no idea where to start.
However, if you have the right understanding of what the posts entail, the respective requirements and the certifications required, you can manage to work as a yachtie.
The following guidelines should help you to set out on the right track.
Pass the ENG1 Medical Exam
This is a must to work as a yachtie.
The ENG1 medical is basically an examination which is carried out by an approved MCA doctor.
The main aim is to ensure that the prospective yachtie is fit and able to work at sea.
This exam generally takes around 45 minutes and you'll undergo a number of basic tests and checkups so that the doctor can ascertain whether you are fit enough to work aboard a sea vessel.
This is important both for your own safety as well as for those who will be on board the yacht.
Any underlying health conditions will need to be investigated.
For instance if one is colour blind, working onboard a ship is not possible as he or she would not be able to identify signals and lights.
Therefore during an emergency at sea, this could be critical.
Complete STCW Basic Safety Training
You can only get a job on a yacht provided that you have completed your STCW Basic Safety Training course.
STCW stands for Standards of Training, Certification and Watchkeeping.
The aim of this course is to ensure that all seafarers have a good understanding and knowhow of how to act in case of an emergency.
This is very important at sea and there are a number of procedures which will need to be followed.
This training course will cover areas such as sea survival, first aid and fire fighting, among others.
Other Relevant Courses
There are various courses which you could attend in order to be better qualified.
Doing so will demonstrate that you have all the necessary skills to get your desired job on a yacht.
Examples are a Deckhand course or Stewardess course, or more specialised courses such as food related courses, flower arranging, maintenance and repairs etc.
The more qualifications you manage to gain, the better you will demonstrate that you're committed to embarking on such a job.
Inevitably your competence and skills will be increasing too, making you far more employable.
The Right Attitude
Besides formal qualifications, it's imperative to have the right attitude.
A yachtie needs to be a pleasant and approachable person, who is able to keep an eye on details and show enthusiasm.
You need to be willing to work long hours but still keep a smile on your face.
Stressful conditions are to be expected, but you need to be able to be patient and enthusiastic nonetheless.
Good social and communications skills are a must, as well as being a team player too.
Apply for Jobs
Look for yachtie vacancies online and start applying.
You can also head out to a yacht marina and do some dockwalking.
This means that you will be handing out your CV to captains who're currently moored at the marina.
Chances are, there might be a vacancy on board one of the many yachts there.
You might just be in the right place at the right time.
Yachtie Job Positions
As mentioned earlier, there's various different yachtie job positions.
Inevitably the roles and responsibilities of each differ, with each demanding vaious levels of qualifications, skills and experience.
As a result, the salary ranges also vary accordingly.
Captain
A yacht captain is one of the top positions, where the salary is often quite high.
In fact, a yacht captain earnings are well over $187,000 per annum.
The salary depends on the captain's experience as well as the size of the yacht.
Having said that, it is no easy feat to become a superyacht captain.
Such a role requires a bachelor's degree in maritime transportation, along with considerable deckhand experience.
A yacht captain is also required to undergo a security and background check, as well as take the Merchant Marine Credential exam.
1st & 2nd Officer
The 1st officer, or the chief officer, is the second in command to the captain.
They will assist the captain in various duties and are responsible for the safety of the yacht and all passengers and crew members.
Some duties include navigation and bridge watches.
A 1st Officer will normally have started their career as a deckhand, and progressed from there.
Salaries are typically between $37,500 and $95,000 per annum, depending on the individual's experience, qualifications, and the size of the vessel.
The 2nd Officer acts as an aid to the 1st Officer.
They will be responsible for navigation monitoring, carry out bridge watches, and to keep charts and publications updated.
Salaries are generally around $42,000 per annum, although they may be higher for those who work on larger yachts.
Deckhand
A deckhand will launch as well as dock the yacht.
Boating experience is required, especially with regards to yacht maintenance and basic repairs.
Scuba experience is considered to be a major plus.
Deckhands are required to help guests with luggage, drive tenders as well as clean the decks.
Salaries for deckhands range between $37,500 and $51,500 per annum.
Bosun
To work as a bosun one, is expected to have considerable experience as a deckhand.
This is because the bosun is essentially the line manager for all the deckhands.
One needs to demonstrate a good understanding of general deck duties, and have experience at driving guest tenders.
Salaries for bosuns range between $44,500 and $49,000 per annum for those who work on board relatively small vessels, to around $56,000 per annum for those onboard larger yachts.
Chief Engineer
The chief engineer will be responsible for the engineering department, and to ensure the safe and efficient operation of the yacht.
Their role is to oversee the proper running of the mechanical aspects of the yacht, which also includes planned maintenance and repairs.
They will also be managing other engineers in case of larger vessels.
A chief engineer will likely be paid around $52,500 per annum on a small vessel, and can earn up to $24,000 per month on 100m+ vessels.
Chief Stewardess
The chief stew will be responsible for the interior of the vessel, as well as the other stews.
This position pays between $58,000 to $70,000 per annum for smaller vessels, and $60,000 to $76,000 per annum on board larger yachts.
A chief stew will inevitably have considerable experience working as a stew.
Extensive knowledge of silver service, bartending, wine presentation and service is deemed necessary in most cases.
Stewardess
The second and third stewardess positions will support the Chief Stewardess.
As such, salary ranges are generally good too, often between $46,000 to $66,000 per annum.
These will vary depending on the size of the yacht one works on.
Head Chef
A yacht chef is generally required to have at least some maritime training, as well as the STCW95 Basic Safety Training.
One is also expected to have considerable experience in working in restaurants, particularly luxurious or prestigious establishments, as well as having graduated from a recognised culinary school.
When it comes to salary ranges, yacht chefs generally make between $64,000 to $94,000 each year.
Yachtie Salary Ranges
| | | | | |
| --- | --- | --- | --- | --- |
| Position | 20-40m Yacht | 40-60m Yacht | 60m+ Yacht | 80m+ Yacht |
| Captain | €4,000-€10,000 | €7,000-€16,000 | €14,000+ | €16,000+ |
| 1st Officer | €3,000-€5,000 | €4,300-€5,700 | €6,000+ | €7,000+ |
| Bosun | | €3,200-€4,500 | €4,000 | €5,000 |
| Chief Stewardess | €3,000-€4,500 | €4,000-€6,000 | €6,000+ | €7,000+ |
| Senior Stewardess | €2,800-€3,000 | €2,800-€3,500 | €3,500+ | €4,500+ |
| Senior Deckhand | €2,800-€3,500 | €2,800-€4,000 | €3,500+ | €4,500+ |
| Junior Stewardess | €2,000-€3,000 | €2,000-€3,000 | €3,000+ | €3,000+ |
| Junior Deckhand | €2,000-€3,000 | €2,000-€3,000 | €3,000+ | €3,000+ |
| Chef | €3,000-€4,500 | €4,000-€7,000 | €6,000+ | €7,500+ |
Note: above monthly salary ranges shown as a guide only at the time of publication, and may not reflect actual yacht crew salary received.
Most yachties earn a good base salary.
Moreover, they will be able to benefit from the fact that they will not spend much in terms of living expenses as they will be living on board.
Thus you'll be saving a lot of disposable income which would otherwise be spent on outgoings such as rent, food and household bills.
In many cases, yachties also benefit from tips and gratuities.
Having said that, getting tipped is more common for those yachties who work on board a charter yacht rather than those who have such a position on a private yacht.
If you're a new yachtie, you can expect to make around $2,500 per month.
Over time with more experience and more qualifications, your salary could rise in the range of $3,500 and $4,000 a month.
You'll also be pleased to learn that if you work on a yacht outside of UK waters for at least 183 days per tax year, you qualify for the Seafarers Earning Deduction.
This is a government scheme which enables you to keep 100% of your income, as you will not be required to pay tax on earnings.
Do Yachties Earn Tips?
Yes, yachties can earn quite a lot from tipping.
The industry dictates that all crew have the opportunity to be tipped
However, a yachtie who works onboard a charter yacht will end up working with limited time off and for longer periods.
Hence often guests give liberal tips, although it depends on the individual.
The overall experience and attitude of the yachtie will have an impact on tips received.
Needless to say, if a guest has noted that a yachtie has gone over and above his or her work, it should lead to more generous tipping.
The Mediterranean Yacht Brokers Association has recently issued a tipping policy guideline that states that the customary tipping range for yachties is between 5% and 15%.
How Are Tips Shared on Board?
The way in which crew tips are shared and distributed on board a superyacht will differ from what happens on other yachts.
In most cases, the charter guests are advised to give the tips directly to the captain so that he will be able to see that they are split in a fair way between all the crew members.
However, a guest may still tip an individual member of the crew privately of course.
Conclusion
Working as a yachtie is undeniably a fascinating job, especially if you have the right attitude and love the idea of life at sea.
There are various roles you could apply for, and over time you can also expect career progression.
Salaries and the possibility of earning tips are also considerably good.
You can be paid more as you progress in your career over the years, and if deployed off shore for a prolonged period of time, expect to earn a tax free income!
Contact Us
If you have questions about a career in yachting, we want to hear from you.
Simply get in touch with us today or let us know your thoughts in the comments section below.
Disclaimer: Any advice in this publication is not intended or written by Marine Accounts to be used by a client or entity for the purpose of (i) avoiding penalties that may be imposed on any taxpayer or (ii) promoting, marketing or recommending to another party matters herein.