What is STCW Basic Safety Training?
Authors

Name

Patrick Maflin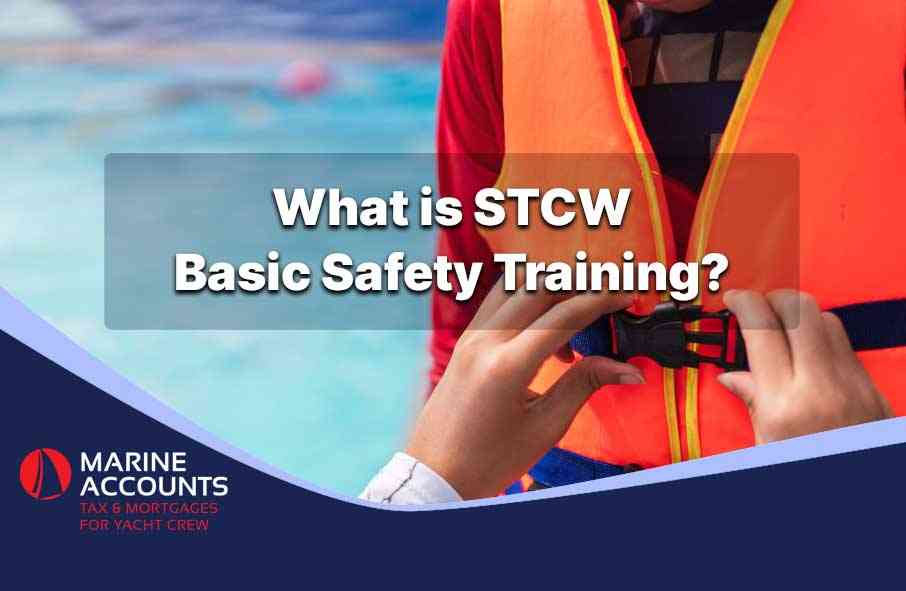 The Standards of Training, Certification and Watchkeeping for Seafarers (STCW) was devised to establish a series of minimal international training standards for those who work as professional mariners.
The International Maritime Organisation sought to standardise maritime training to avoid having varied training practices and procedures in different countries.
Read on to find out more about STCW basic safety training or click a link below to jump chapter.
---
Chapters
---
What is STCW Basic Safety Training?
The STCW Basic Training course was formulated to offer instruction along with practical training in key safety skills which are considered to be critically important when working on board of a vessel.
This training is important for various roles, and it lasts for around a week.
What Does STCW Basic Safety Training Cover?
The STCW Basic Safety Training course covers the following key areas:
Firefighting & Fire Prevention
The course combines classroom tuition with field training.
Course participants will learn to identify fires, as well as how to prevent them.
Firefighting skills are also taught along with SAR (search and rescue).
The course will also offer instruction on how to deal with such dangerous situations, such as navigating in a dark, smoke-filled environment.
Personal Survival Techniques
Basic survival knowledge and skills are covered in this course.
Emergencies at sea are common, and so it's important for someone working on board a vessel to be aware of survival techniques.
This includes knowing how to locate supplies and rescue boats, how to operate life-saving equipment, as well as the relevant procedures that would need to be followed should one need to abandon ship.
Personal Safety & Social Responsibility
The PSSR module is a broad one which covers topics such as workplace relationships, personal care and safe working environments.
First Aid
First aid is a very important field.
Basic medical first aid skills including CPR techniques are taught during this module.
Needless to say, first aid skills are of great importance in any situation as accidents could happen anywhere.
But whilst working on board a sea vessel, it's even more important to know basic first aid skills as it may take a while to get an injured person to a clinic or hospital.
Proficiency in Security Awareness
This module focuses on training that helps you be able to respond properly to security issues and threats that you might encounter while working on a sea vessel.
How Long Does a STCW Certificate Last?
The STCW certification remains valid for 5 years from completion of the course.
Hence, it is important to complete a refresher training course to revalidate the certification.
As from the 1st January 2017, it has become compulsory for all seafarers to provide evidence that one has completed the course and the certificate is updated accordingly by completing the STCW Refresher Course.
Why Do Yacht Crew Need Basic Safety Training?
Basic safety training is vital in all workplaces, as accidents can happen anywhere.
However, there's no denying that when working on a sea vessel, there is a higher probability of accidents.
Therefore knowledge of survival techniques, first aid and fire prevention skills are to be given more importance.
Besides having your own life at stake, you will also be able to help others in case of an emergency situation.
Anyone aspiring to working as a yacht crew member has to have the STCW certificate as a minimum entry requirement.
It is the international standard of practically every leading flag state and it is required by the majority of employers.
The main aim is to ensure that all persons who work onboard have the basic knowledge and safety skills to provide a safer working environment for all.
STCW Basic Training vs Basic Training Revalidation vs Basic Training Refresher
To be able to maintain an STCW basic Training endorsement on your MMC, it is important to undergo a refresher.
This needs to be done every five years. There are three tiers, namely:
Basic Training
This is the original training course, which is required to be able to obtain the Basic Training endorsement.
It comprises four elements, namely:
Basic Firefighting
Personal Survival Techniques
Personal Safety and Social Responsibilities
First Aid
This course is generally spread over five days.
Basic Training Refresher
This is required for mariners who need to renew their MMC, and who already hold an STCW Basic Training endorsement.
However such mariners are either not sailing that regularly, or at all, and they have not yet met the minimal requirement of being at sea for 360 days within the five year validity period of the MMC.
This refresher is generally spread over 3 days and offers updated tuition with regards to areas such as:
Fire Fighting and Prevention
Medical Care
Survival
Basic Training Revalidation
This is the course that is required for those mariners who have been sailing regularly (at least 360 days within 5 years since they received their STCW Basic Training endorsement), but still need to renew their MMC since the validity period is of 5 years.
Most basic Training Revalidation courses are spread over 2 days.
Conclusion
The STCW Basic Training course is of utmost importance for anyone working on board a sea vessel.
The training provided is mostly practical, with plenty of hands-on experience throughout.
While learning new skills, one will also be able to be properly prepared for the unique working environment on board a sea vessel, which while certainly exhilarating, carries greater risk.
Contact Us
If you're considering a career in yachting, we'd love to hear from you.
Simply get in touch with us today or let us know your thoughts in the comments section below.
Disclaimer: Any advice in this publication is not intended or written by Marine Accounts to be used by a client or entity for the purpose of (i) avoiding penalties that may be imposed on any taxpayer or (ii) promoting, marketing or recommending to another party matters herein.