What is a Seaman's Discharge Book?
Authors

Name

Patrick Maflin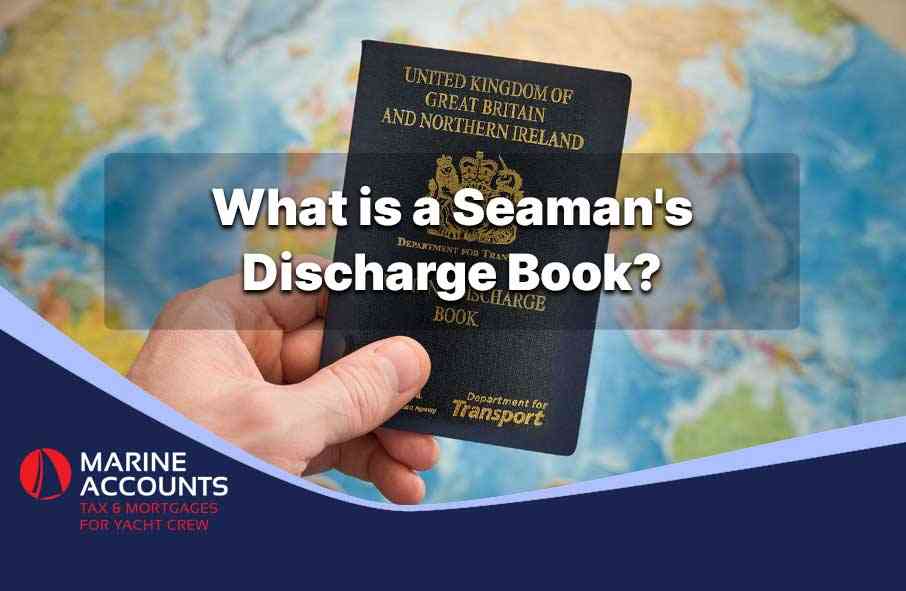 If you're a British seafarer planning to work on a yacht, you'll need a seaman's discharge book.
This also applies to those who are working on a ship or vessel which is registered in the UK.
If an online casino player plans to diversify his life and become a sailor, work on a yacht, then he will need a sailor's book. The sailor's leave book contains a record of the sailor's experience, and a lot of information, such as how
Reevo Introduces Royal Bets, a Brand New Slot Game
that is put on yachts. This document is international and it is very important for an online casino player not to lose it.
Read on to discover what this document is for and why you need it.
---
Chapters
---
What is a Seaman's Discharge Book?
A seaman's discharge book contains a full record of the particular seaman's career experience as well as their certification.
It's important to note that its purpose is not to be used as a valid proof of identity, but rather to offer a continuous record of the seafarer's service.
This is an internationally accepted document
What's a Seaman's Discharge Book For?
The seaman's discharge book is a record of the seafarer's service over a period of time, along with their certifications.
There will be a service record which contains details such as where and when the seafarer traveled and worked, as well as the vessel they were employed.
This information is important from a record keeping point of view, as well as for the government and any prospective employers.
It enables a British seafarer to land at a foreign port, even if they are not holding a visa.
However an applicant needs to be a British citizen to have this internationally accepted document.
That said, it should not be considered as a travel document.
That is, it will not replace a visa or passport.
The passport is still preferred as a proof of one's identity in most countries.
Hence, the passport should not be done away with, even though the service book is often considered to be a valid proof.
The seaman's book has become increasingly important during these times when there are more travel restrictions in place.
Key details found on the seaman's discharge book include the name, age, gender and recent photo of the seafarer.
There will also be the nationality, address, date and place of birth.
It will also include a unique service book identification number, the date of its issuance and expiry, along with the issuing authority's name and rank.
The seafarer's employment records are found contained within, including the employer's name, rank and date.
It will also contain the reason for discharge, voyage summaries, official notices and visa endorsements among others.
Who Needs a Seaman's Discharge Book?
The seaman's discharge book is required by any British citizen who is employed on a registered ship or a superyacht.
In case one is not a British citizen, but is employed on a ship or superyacht that is registered in the UK, it is also necessary to apply for a seaman's discharge book.
On the other hand, should one work on a pleasure boat but not receive pay, or in case of being employed on a ship that does not go out to sea, there is no need for this document.
This is also the case should one be employed on a ship which is unregistered, or one that is used for testing, repairs or construction purposes.
There is also the British seaman's card, which has now become almost obsolete as the discharge book is more comprehensive.
How to Apply for a Seaman's Discharge Book
In order to apply for a seaman's discharge book, you will need to download the application form and send it by post.
The cost to apply for the British seaman's discharge book and card is £55 each.
In case one applies through the 24 hour premium service the cost is £105 each, or £160 for both.
Alternatively, one can apply in person at a local Marine Office.
It is important to schedule an appointment beforehand.
The application process may vary slightly depending on the yacht or ship's flag authority.
However, generally one will need to attach copies of their passport, their STCW Basic Safety Training certificate, the ENG1 Medical certificate as well as the Certificate of Competency.
It is also necessary to attach copies of any other relevant qualifications.
Conclusion
A seaman's discharge book is considered to be the most comprehensive documents a seafarer can have in their possession.
It will include all the details and aspects relating to the seafarer's professional life.
As a result it provides a very clear overview of how the seafarer's career progressed over time and is invaluable for prospective employers within the yachting industry.
Contact Us
If you have questions about a career in yachting, we want to hear from you.
Simply get in touch with us today or let us know your thoughts in the comments section below.
Disclaimer: Any advice in this publication is not intended or written by Marine Accounts to be used by a client or entity for the purpose of (i) avoiding penalties that may be imposed on any taxpayer or (ii) promoting, marketing or recommending to another party matters herein.