Johnson's Conservatives Secure a Majority in the UK General Election
Authors

Name

Patrick Maflin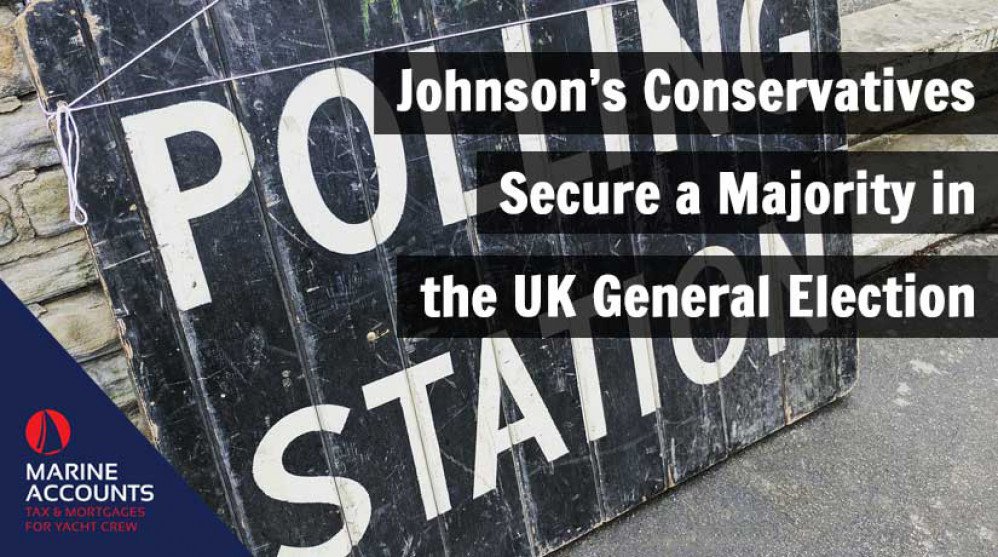 Image source: https://pixabay.com/photos/polling-station-poll-election-day-2643466/
In the early hours of Friday morning as the vote counts trickled in, it was confirmed that Boris Johnson's gamble to call a snap general election had paid off in dramatic style and resulted in a historic victory for the Conservatives.
Johnson's victory will mean that the Conservatives have their largest Westminster majority since Margaret Thatcher's 1987 election victory.
In stark contrast, Labour woefully underperformed and tumbled to their worst performance in an election since 1935.
Whilst waiting for one final constituency to declare their results, the Conservatives secured 364 seats, compared to Labour's 203.
In this article, we discuss what this means for the UK's future as a member of the European Union and what the next five years may hold.
Read on to find out more or click a jump menus below to skip to a chapter that interests you.
---
Chapters
---
A Landslide Victory
The Conservative victory has sent shockwaves through the UK political environment and left both the Labour and Liberal Democrat parties seeking new leaders.
Jeremy Corbyn announced this morning, as many would have anticipated, that he would not contest another election as Labour leader after what he described as a "very disappointing defeat".
Meanwhile, leader of the Lib Dem's, Jo Swinson, lost her seat in East Dunbartonshire to the Scottish National Party.
How Did The Tories Win?
Political analysts attribute Johnson's victory to the overwhelming success of the Conservatives in traditional Labour heartlands.
The damage that the Conservative's inflicted on Labour is astoundingly clear as 24 constituencies voted Tory for the first time in decades.
Seats such as Dudley North, Bassetlaw, and Great Grimsby saw double-digit swings from Labour to the Tories.
And to further add to Corbyn's woes, the Tories won both Bishop Auckland and Blyth Valley for the first time since the seats were created.
Brexit The Decisive Factor
Many people believe that the disparity between Mr Johnson and Mr Corbyn's stances on Brexit was the deciding factor in the election outcome.
Whilst Corbyn vowed to deliver a second referendum, dubbed The People's Vote, Johnson promised to "Get Brexit Done".
It has since come to light that the stance of the Labour Party has cost countless votes in the North-East and Midlands; regions which voted to Leave in 2016, and has since been described by the media as a "Tory Onslaught on Labour's Red Wall".
So, what does this mean for Boris Johnson?
Brexit Should Go Ahead
Since Theresa May lost the Conservative majority in 2017, parliament has been in stalemate.
Due to the nature of a hung parliament, any bills that were presented to the House of Commons faced great opposition and this meant that progress in the biggest mandate of a generation, Brexit, was severely hampered.
With Johnson's overwhelming victory in this election, and a vast majority, the Conservatives will now be able to push through their new legislation without resistance and, in the words of Boris Johnson, "Get Brexit done."
How Did The Markets React?
FreeCurrencyRates.com function reloadFYSKqV0tT(){ var sc = document.getElementById('scFYSKqV0tT');if (sc) sc.parentNode.removeChild(sc);sc = document.createElement('script');sc.type = 'text/javascript';sc.charset = 'UTF-8';sc.async = true;sc.id='scFYSKqV0tT';sc.src = 'https://freecurrencyrates.com/en/widget-table?iso=USD-EUR-GBP-RUB&df=2&p=FYSKqV0tT&v=fi&source=fcr&width=825&width_title=0&firstrowvalue=1&thm=A6C9E2,FCFDFD,4297D7,5C9CCC,FFFFFF,C5DBEC,FCFDFD,2E6E9E,000000&title=Currency%20Converter&tzo=0';var div = document.getElementById('gcw_mainFYSKqV0tT');div.parentNode.insertBefore(sc, div);} reloadFYSKqV0tT();
As soon as the exit poll was released at 22:00 GMT after the close of voting, global markets leapt to an immediate reaction.
Sterling surged to its highest level against the US Dollar since June 2018 after climbing 2.7%, one of its biggest ever one-day gains.
Financial analysts suggest that this spike was caused due to the removal of uncertainty regarding Brexit and the future of the United Kingdom.
Further to this, Johnson's new majority will afford him greater flexibility in trade talks with the European Union, providing a more positive outlook for investors.
As the dust settles on a dramatic election campaign, little can be predicted about how the country will fare over the next 5 years of Conservative power.
However, in light of the election results, it can now be said with certainty that the UK will leave the European Union on 31st January 2020.
Speak to Us or Comment!
Are you concerned or uncertain how a majority Conservative government may affect your future as a seafarer? Get in touch with us today or let us know your thoughts in the comments section below.
---
---
Any advice in this publication is not intended or written by Marine Accounts to be used by a client or entity for the purpose of (i) avoiding penalties that may be imposed on any taxpayer or (ii) promoting, marketing or recommending to another party matters herein.