Why It's a Good Time to Buy Property in Spain
Authors

Name

Patrick Maflin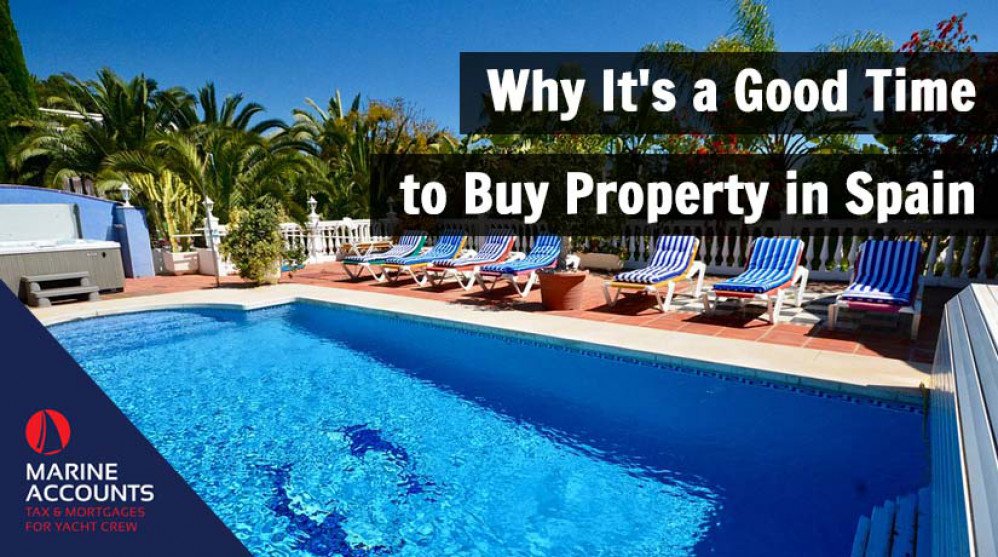 Image source: https://pixabay.com/photos/poolside-swimming-pool-swimming-2366290/
Spain has been, and still is a popular place to buy for those looking for a change in lifestyle be it retirement, to enjoying a holiday home, or to live and work in Spain.
It is also very popular with the yachting community as many fall in love with its beauty and lifestyle while based there.
With Brexit looming, we observed a slowdown in those committing to making the move early this year preferring to wait to see any outcomes first.
With the delay in these plans, it now seems that the Brits are no longer prepared to wait and the property market is showing signs of heating up.
Has the fear of what comes after leaving the European Union turned on its head?
Has the freedom of movement in Spain that the British are currently enjoying being seen as a reason to move now?
In this article, we explore how it may still be a good time to buy a property in Spain and the reasons why.
Read on to find out more or click a jump link from the menu below to skip to a desired chapter.
---
Chapters
---
Has Brexit Impacted Interest in Spanish Property?
Even with the uncertainty and how Brexit will impact those owning homes in Spain, there are no indications that there will be any negative impact.
Many non-EU nationalities have been buying property in Spain with no issues, so there is no reason why it should be any different for the British.
Spain enjoys a boost to its economy through foreign buyers from all over the world, but the British form the largest part of foreign property purchases.
It could therefore be argued that there is no appetite on the behalf of the Spanish to stunt this growth.
Is It Financially Viable to Buy Property in Spain?
Whether you are buying to rent, or buying to live Spain is a very viable option.
There is high demand for good rental accommodation, particularly from holiday makers and gives an option of buying a property and also making an income.
For those who wish to buy without renting, then the property are still much lower than other countries and bargains can often be found.
And this is made more attractive by the cheaper living costs.
What's Happening in the Spanish Property Market?
There are certainly many attractions to buying in Spain, not forgetting the enviable warmer climate when compared to its UK counterpart, and the comparative property prices.
Some experts have even predicted a surge in the Spanish economy post Brexit, as they believe London property will become less attractive.
The Spanish property market was hit hard in the Global Financial Crisis of 2008 and property prices continued to fall in the years after.
In 2018 property prices in Spain grew by an average of 6% and the forecast is a positive one with predictions that this will continue through 2019 and the coming years.
Despite this recent growth, it is still a good time to buy as the property prices are still recovering and many properties are still great value for money.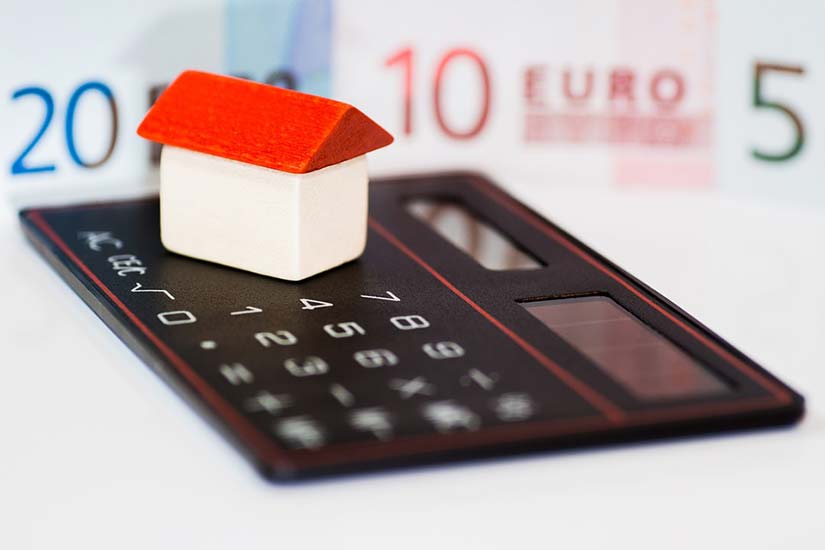 Image source: https://pixabay.com/de/photos/haus-geld-euro-münze-münzen-167734/
What's the Impact of the EU Mortgage Credit Directive?
In 2018 Spain committed to the European Mortgage Credit Directive, which means that there has been additional legislation introduced to protect the consumer when taking mortgages out in Spain.
This includes straightforward information for consumers.
This makes it clearer to understand and compare terms and conditions, redistribution of upfront costs to the mortgage lender to make it easier for consumers to buy property, clauses to allow early repayment should it be needed, restrictions on when repossession can be enforced to give the consumer more time when facing financial hardship, and rules restricting the enforcing of additional products when taking out a mortgage.
Summary
Many of us dream of buying a home in Spain, be it a modern apartment or beautiful villa in vibrant Palma, the cultural city of Barcelona or the many beautiful coastal or mountain areas.
With the variety of glorious beaches, buzzing night life and amazing culture and history, Spain has something to offer everyone.
With the recent growth and predicted trends for the Spanish mortgage market and economy, it certainly looks very attractive right now.
If you are interested in buying property in Spain and need mortgage advice, contact us today to arrange a mortgage consultation.
Speak to Us or Comment!
Are you considering buying an overseas property in a EU country such as Spain?. Then get in touch with us today to discuss your needs or let us know your thoughts in the comments section below.
---
---
Any advice in this publication is not intended or written by Marine Accounts to be used by a client or entity for the purpose of (i) avoiding penalties that may be imposed on any taxpayer or (ii) promoting, marketing or recommending to another party matters herein.