Should I Stay or Should I Go Now?
Authors

Name

Patrick Maflin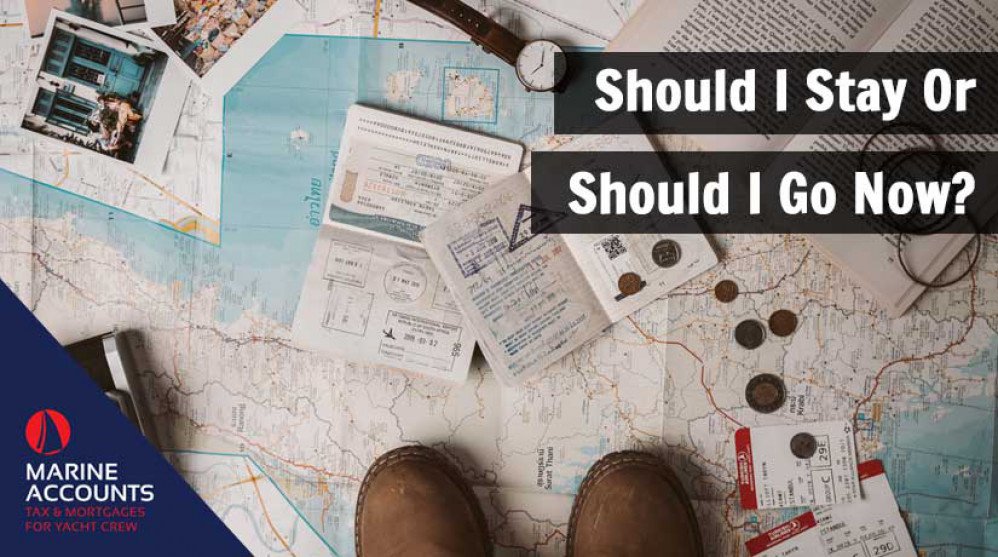 Image source: https://www.pexels.com/photo/black-and-silver-knife-beside-white-printer-paper-5405597/
Let's face it - the last 12 months have been pretty bleak.
That impending feeling of being stuck, with no end in sight.
But, with a glimmer of hope on the horizon and restrictions looking to potentially be lifted on June 12th, the staycation could be the best option for many this summer.
It's unlikely that international travel restrictions will be lifted this year.
The guidance regarding foreign travel is changing fairly frequently, but it's looking like staying within the UK is going to be your safest bet for a break this year.
Naturally, the desire to flee is most peoples go to choice, but now with restrictions in place, we are forced to look closer to home and discover all our beautiful country has to offer.
In this article we will look at some exciting options a staycation can offer.
Read on to find out more or click a link below to jump chapter.
---
Chapters
---
Rich History
The UK is steeped in history. It's home to some magnificent national parks.
It boasts some 32 Unesco World Heritage sites, and a fairly diverse and rich landscape for its size.
Though it may look fairly small on a map, its got a tremendous geographical diversity among the hills, mountains, valleys and moors across England, Scotland, Wales and Northern Ireland.
It's got a lot to offer!
Why not spend a bit more time discovering it?
Hikes & Treks
For the more active traveller, the UK offers a plethora of stunning hikes and treks.
From the Seven Sisters, East Sussex, to the rugged Northumberland Coast.
If walking in beautiful natural surroundings is your thing, you're spoilt for choice when it comes to the UK.
If you're feeling fit and fancy a bit more of an adventure, head to Scotland and to the West Highland Way.
It spans 95 miles and can be comfortably walked within a week.
It stretches from Milngavie to Fort William and is usually completed from South to North.
The thinking being that the flatter southern parts will gradually prepare you for the more challenging north.
The route takes in some breathtaking scenery of country parks to loch-shores and open moorland to steep mountains.
Milngavie has a direct train link from Glasgow so is easily accessible.
Road Trips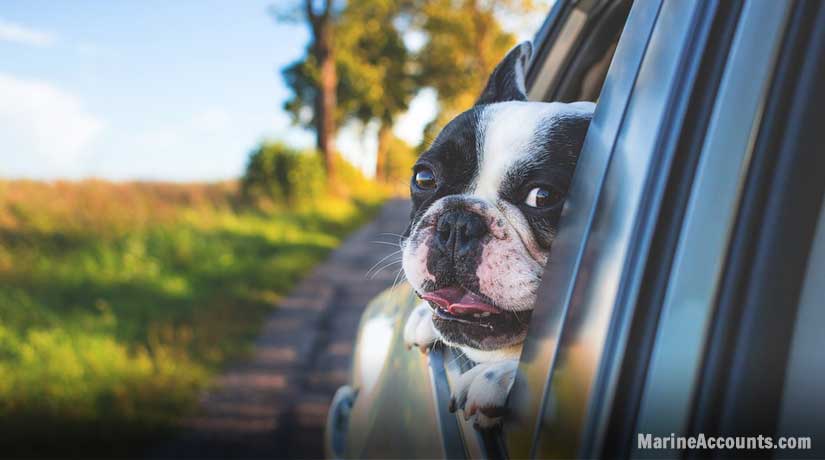 Image source: https://www.pexels.com/photo/white-and-black-short-coat-puppy-on-black-window-car-134392/
One small positive to come out of the many lockdowns we've endured is that working from home is now widespread and will likely continue after restrictions are lifted.
It offers a better work life balance, less commuter stress, gives you location independence, plus a positive environmental impact - less cars on our roads!
So, why not take advantage of this and look at taking a road trip.
Staying in Scotland, we have the North Coast 500.
Marketed as the Ultimate Road Trip.
The route helps you discover the best the highlands has to offer, from magical mystical castles to stunning white sandy beaches.
The amazing local produce on offer throughout the route can offer you some well deserved sustenance, while the local breweries and distilleries can keep you refreshed along the way.
As the name suggest, the route spans 500 miles of stunning coastal scenery along the edges of the Northern Highlands of Scotland, taking in the areas of Wester Ross, Sutherland, Caithness, Easter Ross, the Black Isle and Inverness-Shire.
Your journey begins and ends at Inverness Castle, which offers unparalleled views over the capital of the highlands.
Having only been launched 5 years ago, it already has the deserved recognition as one of the best road trips on the planet!
Vineyards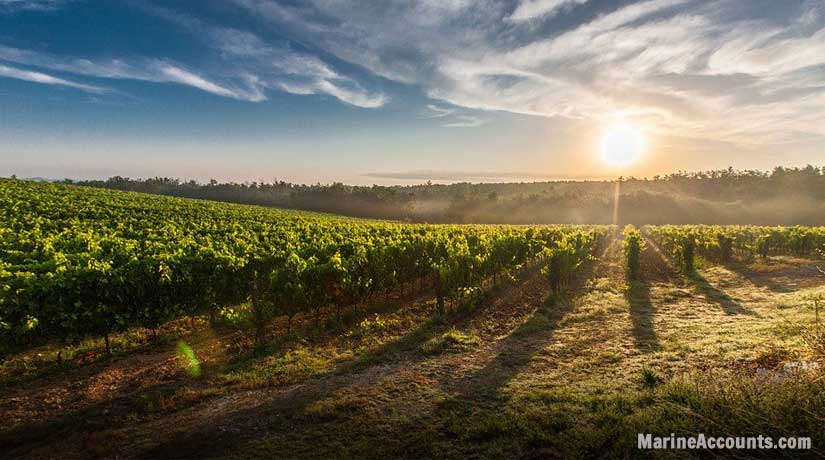 Image source: https://www.pexels.com/photo/farm-land-during-sunset-51947/
If all this talk of exercise has got you thirsty, then did you know that the UK is now home to over 450 vineyards.
With production predominantly based around the South, due to its increasingly warmer summers, winemakers are now taking advantage of this to produce some internationally recognised and award winning wines.
With the standard of English wine at an all time high, French powerhouse Tattinger has recently invested in a 400 acre plot in Kent.
With the temperature of France increasing year by year, some now see the South of England as the next sweet spot for production of chardonnay.
One of the largest producers, Chapel Down in Kent, offers guided tours and tastings.
So once you've enjoyed all it has to offer, you could take the new found knowledge back on board and impress with your wine pairings and tasting notes.
There's a wide range of boutique accommodation close by too, so you can thoroughly relax and enjoy all it has to offer.
Adrenaline Junkies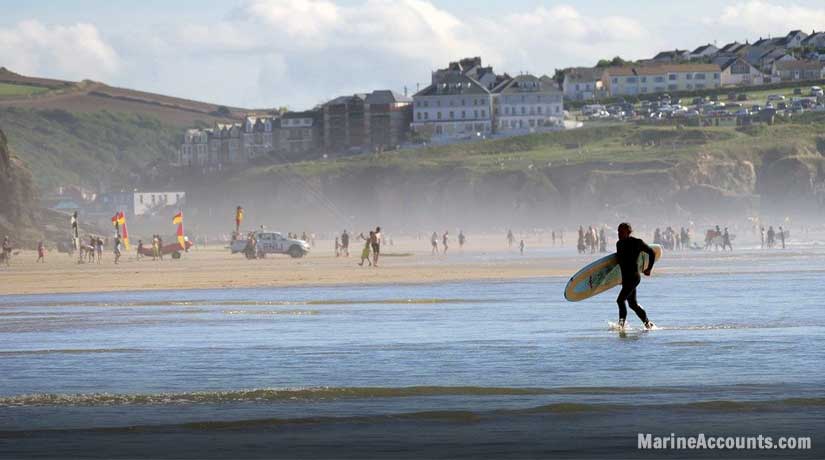 Image source: https://pixabay.com/photos/penhale-sands-perranporth-1599468/
If the pursuit of adrenaline is more your thing, then theres no need to head to Bali or Portugal to get your fix.
The UK coastline offers plenty of great waves that tick all of the boxes.
From expert level reef breaks in Scotland and Northern Ireland to the more beginner friendly peaks in Cornwall, the UK has you covered.
The UK has over 11,000 miles of coast and offers some enviable surf spots.
There's something for every ability and on a good day, the waves can be as good as anywhere in the world - albeit a bit colder.
For the beginner, head to the Gower Peninsular where you will find Llangennith.
Conveniently located between the Brecon Beacons and Pembrokeshire Coast, this 3 mile stretch of golden sand is perfect for beginner to expert levels and surf lessons are offered on the beach.
A wide selection of B&B's and holiday cottages can be found close by.
If you're feeling a bit more daring, then head to Porthleven, Cornwall.
When the elements combine, this is not for the faint hearted.
Porthleven is famed for being Cornwalls best reef break and the best waves can be found West of the harbour.
Due to its location it can get very busy in peak times.
Conclusion
We are not exactly famed for our glorious weather, but what we lack in vitamin D based consistency, we sure make up for in other areas.
Research has shown that 55% of Brits are planning staycations this year, with a predicted boost of EUR 8.8 Billion to the UK economy.
Whether it's down to imposed limitations, or a desire to see more of where you live, the staycation is sure to offer you the well deserved break you need.
Disclaimer: Any advice in this publication is not intended or written by Marine Accounts to be used by a client or entity for the purpose of (i) avoiding penalties that may be imposed on any taxpayer or (ii) promoting, marketing or recommending to another party matters herein.