The Rise of Bad Financial Advice
Authors

Name

Patrick Maflin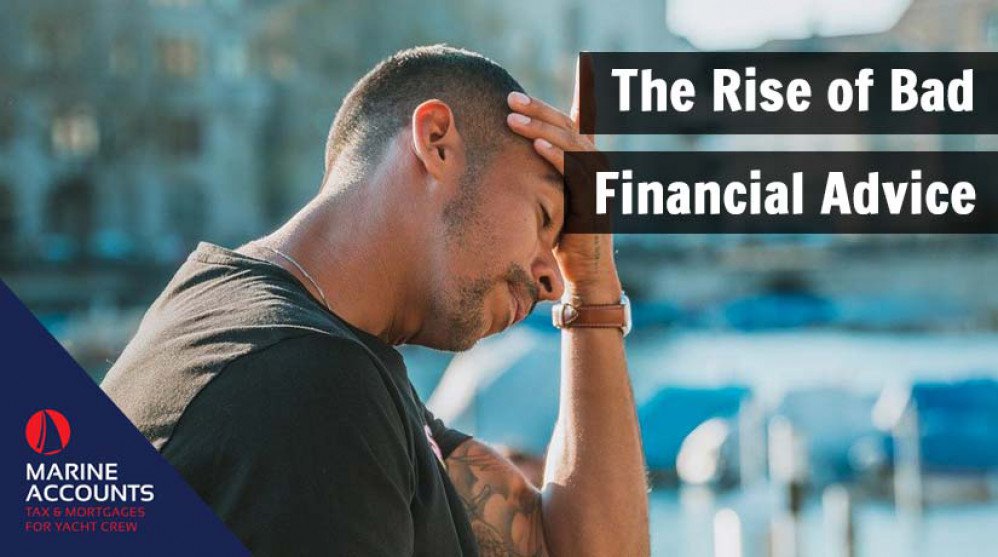 Image source: https://pixabay.com/photos/desperate-thinking-stressed-out-5011953/
ATTENTION: There is a new gang of financial villains in town, sharper dressed, with slightly better sales patter, but the crime has not changed.
The financial products and services that are being sold are not worthy of investment and unfortunately our clients are losing significant amounts of money as a result of this bad financial advice.
Unlike the many victims who have been forced in to silence by their gagging orders, we will not cow-tow and this story will be told in the hope that others do not fall victim to this crime.
We are here to give these victims a voice.
Read on to find out more or click a link below to skip to a chapter of your choice.
---
Chapters
---
Background
Let me take the opportunity now to set the scene...
You've worked hard all year, you finally get some down time and come to check in on your investments only to find that your policy is now worth only the total sum of your contributions, or even worse, it's now worth less.
Unfortunately, this is a situation many crew will be all too familiar with.
The cost of bad investments or bad financial advice can be great, reducing your future worth by thousands and adding years to your financial plans.
In the short series of articles to follow, we will examine common signs that you're being poorly advised and what to do if you do find yourself falling foul of a rogue financial advisor.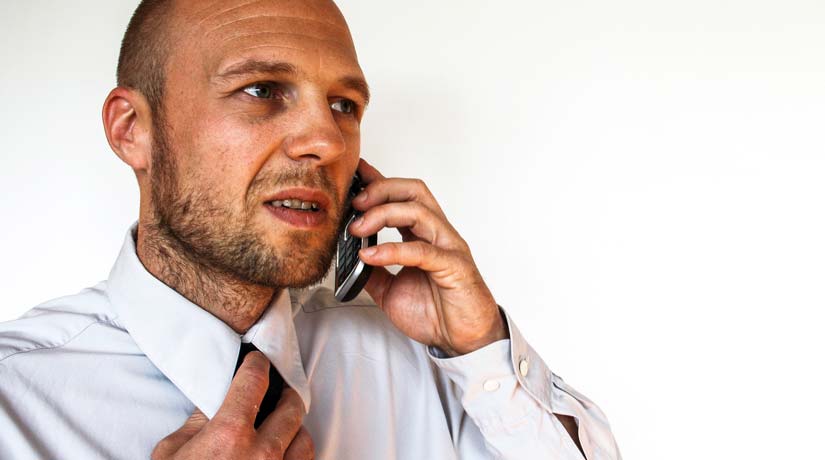 Image source: https://images.pexels.com/photos/105472/pexels-photo-105472.jpeg
What's Happening in the Yachting Industry?
With a client base of nearly 3000 crew, we have witnessed first-hand the financial hardship caused by bad financial advice.
We decided that the matter had to be investigated and the reasons why many members of our industry are being matched with financial products which don't meet their expectations be uncovered.
It quickly became evident to us that clients were being grossly mis-sold investment policies and the same perpetrators names kept coming up.
Ultimately this is why we produced articles such as the one found here on Financial Emigration to try to curtail the activities of certain companies in the industry:
It is hard to forget the interviews with Colin Boland & Josh Wright on Yachting International Radio regarding his experiences with investing through so called yachting financial experts.
Due to the sensitive nature of the information in this article, great care had to be taken as we undertook our research.
We have had to reference some of the crew we interviewed by number as gagging orders have been issued in the hope they do not speak out, allowing these companies to continue operating without any risk of recrimination:
Crew Member #1
Unaware that they would need to continue contributing for the full term of the policy in order to recover their contributions, having paid more than €75,000 in to his investment plan, and 13 years in to the policy, the individual in question would find that if he were to withdraw his funds, he would receive a miserly pay-out of €30,000.
When questioned at a face-to-face meeting, his adviser was unable to explain why at that point a considerable amount of commission had been paid whilst the surrender value would offer a significant loss.
Upon further examination of the policy document, the reality of the matter soon became clear.
Not only were all contributions made in the first 23 months sent straight to the provider without being invested at all, the adviser would personally take a generous helping of any profits made from then onwards, with the earnings which were reinvested paltry in comparison.
The story of Mans Nillson is as follows:
"I was approached in La Ciotat in 2015 by a financial advisor from a Palma based company and I was sold a 16-year Generali Vision plan at €1000 per month."
"As time went on, it seemed to make some money, based on the monthly reports that I received upon request."
"When I bought apartments, I realised that my money could be better invested."
"I thought that I could stop investing in year 3 and at the end of the term I would receive back my investment of €30,000."
"When I queried this with my adviser, he confirmed this to be true."
"I came to the realisation that I owed €17,000 in fees after speaking with Generali."
"I challenged my adviser in 2019 and he suggested we have a call."
"After the call it became very apparent that I could either surrender the policy and lose over 50% of my capital or continue investing until the end of the term."
"Unfortunately, I decided to take the hit and lose my other money. If I knew what I know today I would have invested in property from the beginning"
Crew Member #2
Was encouraged to invest in European investment policies, no doubt again with the adviser placing his own desires for financial gain over the needs of the client.
Had an adviser based within his own jurisdiction of tax residency been used, a discussion on effective tax planning would quickly have saved him a significant amount of money in taxation upon encashing the investment.
With the examples above in mind, it is easy to see why the affected crew members have shown interest in raising a class action lawsuit against these companies, with contact having been made directly with more than one of the crew members mentioned about this.
Not only did we make contact with the crew members from our client base and beyond, other industry experts showed interest in our research with their poor practice now well recognised by those with understanding.
One honest professional referenced the fact that not only were there issues around their understanding of the products they are offering, they appear to have a complete lack of understanding of the relationship between tax planning and investments.
How Long Are You Required To Hold Your Policy?
Common themes appeared to be quickly established.
A key issue which arose surprisingly quickly was understanding of the term for which the individual would be committed to making contributions to the policy.
There are a number of crew members who we found to have set very clear goals during initial conversation with their "financial advisor", and had gone on to arrange an agreement with the expectation of withdrawing their funds for a profit within a 3 to 4 year period.
Once this period elapsed however, they were to find that they had been tied in to a 25 year policy for which the surrender value would be far below that of their contributions if they were to withdraw their funds as they had expected.
At that point the predatory behaviour of certain companies became clear.
Whilst it's important to say at this point that many Financial Advisors are highly qualified individuals who have studied for many years in order to be able to manage investments on your behalf, it is also certain that this is not always the case.
Our discussions showed that crew consider it to be a reasonable expectation that your advisor will match you with a product which suits your needs and desires.
Whilst this expectation would seem reasonable, especially when dealing with someone who you have built a strong relationship with and may even consider to be a friend, it is not always the case.
Whilst a 20 to 25 year policy may suit the needs of specific individuals, it will certainly not suit others and this should be easy to establish very early on in discussions.
In practice, these types of investments may offer a sensible option for those who are willing to wait until the policy matures to withdraw their funds, but in most cases are highly unlikely to do so if surrendered in the early years of contribution.
For this reason, it is always advisable to review the small print of your policy before you sign any paperwork or begin contributions.
In the case of the crew members described above, it is difficult to think that the individual giving advice did not have their own interests at heart when the decision was made as to what policy their client would be matched with.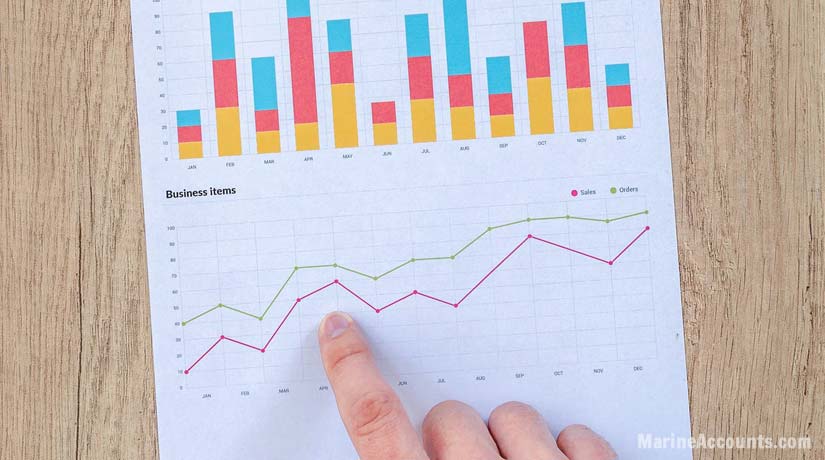 Image source: https://images.pexels.com/photos/590011/pexels-photo-590011.jpeg
What's The Fee Structure & How Much Commission Will Your Advisor Receive?
It is important to understand that whilst you may meet a representative of a company in Spain, France, the United States or one of the many other yachting hubs around the globe, the contact or organisation you are dealing with may well not be operating under the regulations usually imposed by that country.
Since 3rd January 2018, investment firms based within the European Union (EU) have been required to comply with the Markets in Financial Instruments Directive II (MiFID II).
Amongst other conditions, and with specific relevance to our topic, this legislation requires that investment firms are transparent with their clients regarding the commission they will receive from your investment.
There are still firms operating in the yachting industry who choose not to disclose their commission structure and the reason for this is that they do not want you to know quite how much money they are making from you.
If you are dealing with a firm that is not regulated in this way, our advice is to avoid them, as they are clearly unprepared to play by the rules.
Jason Butler of The Financial Times identified an applicable trend in 2016, with his article specifically focused on the flow of financial advisors out of the UK regulatory system dealing with British expatriates.
With the UK now widely regarded as one of the most highly regulated jurisdictions in terms of financial services, the level of qualification required to hold such a title was naturally increased during reformation of the system previously implemented by the Financial Conduct Authority (FCA).
Along with the new level of expectation in terms of qualification, a new level of transparency would be required when examining fees and commissions received by the company or advisor with whom your investments have been entrusted have been entrusted.
As you would most likely expect, not all advisors were willing to meet, or capable of meeting these far more taxing requirements and some had decided to base themselves elsewhere within Europe or in havens such as Dubai, the United Arab Emirates, Luxembourg or Hong Kong.
Doing so allows the company who the advisor represents to forego the obligations which they may find in under a more stringent regulator.
This trend is evident in the yachting industry.
Contact Us
If you feel that you have fallen victim to bad financial advice, please don't allow the perpetrators of this crime to win.
It is important that you speak out.
As a company we will be your voice and although we sense that we will receive threats from the companies responsible for these crimes, we will not be silenced.
In the words of Edward Bulwer Lytton:
'The pen is mightier than the sword.'
If you have concerns about any investments you hold, we would like to hear from you. Get in touch with us today or let us know your thoughts in the comments section below.
Any advice in this publication is not intended or written by Marine Accounts to be used by a client or entity for the purpose of (i) avoiding penalties that may be imposed on any taxpayer or (ii) promoting, marketing or recommending to another party matters herein.