Pound (GBP) Holds Ground as UK Manufacturing PMI Beats Expectations
Authors

Name

Patrick Maflin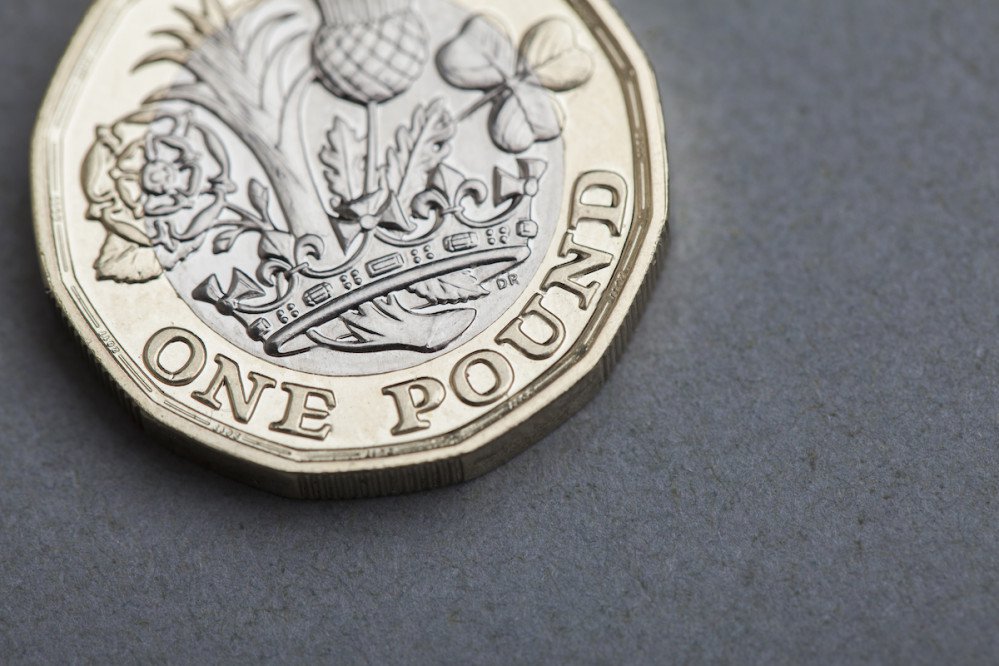 Pound Sterling (GBP)
Last week's UK data was largely disappointing, with British growth slowing from 0.7% to 0.3% in the first quarter of 2017, the slowest quarter of growth in a year. Yearly growth only rose to 2.1%, missing the projected 2.2%.
According to the GDP report, the economic slowing was due to slower activity in consumer-facing sectors. This increased concerns among analysts that rising inflation and slower wages could continue having a negative impact on Britain's economy this year.
Despite this, the Pound performed strongly against many major currencies last week. Optimism for the UK general election was one of the reasons for this strength.
Sterling was sold from highs on Monday as Brexit concerns worsened once more. Mutterings emerged over the weekend that a meeting between UK Prime Minister Theresa May and European Commission (EC) chief Jean-Claude Juncker had gone poorly. While the UK government attempted to cool the rumours, UK markets panicked nonetheless.
The Pound found some support on Tuesday though, when Britain's April manufacturing PMI from Markit was published and came in better than expected.
US Dollar (USD)
The Pound to US Dollar exchange rate hit its best levels since September 2016 on Friday as US Gross Domestic Product (GDP) results were weaker than expected.
Preliminary quarter-on-quarter growth in the US slowed from 2.1% to 0.7%, missing the projected slip to 1.1%. This was the worst quarter for US growth since 2014, but analysts noted that a weaker Q1 is typical for the US.
Monday saw GBP/USD fall from its highs despite Monday's US manufacturing PMI from ISM coming in well below expectations. This was largely due to Pound weakness.
Euro (EUR)
The Pound to Euro exchange rate recovered towards the end of last week. While it was unable to regain all the week's losses, it bounced back from its lows following last week's dovish European Central Bank (ECB) meeting.
This week's Eurozone data has been mixed so far. Tuesday's final April manufacturing PMIs for the bloc from Markit came in at 56.7, just below the expected 56.8.
While the pair dropped again on Monday this week, the Euro is likely to become increasingly jittery as the week goes on, with the final round of the French Presidential election nearing. It takes place on the 7th of May.
Australian Dollar (AUD)
The Pound to Australian Dollar exchange rate hit its best levels in seven months on Friday, but was sold from its highs on Monday on profit-taking and concerns about UK-EU Brexit negotiations.
Demand for the Australian Dollar was slightly bolstered on Monday by a better-than-expected Australian manufacturing PMI from AiG for April.
Tuesday's Reserve Bank of Australia (RBA) meeting also improved 'Aussie' support slightly, as the bank took a more optimistic than expected stance on Australia's jobs market, contrasting the concern shown in this year's previous meetings.
New Zealand Dollar (NZD)
Last Friday saw the Pound to New Zealand Dollar exchange rate hit its best levels since July 2016 – the month after the Brexit vote. The pair plunged on profit-taking and Brexit negotiation concerns on Monday and UK data only gave the pair a slight recovery on Tuesday.
Key New Zealand employment data due in Wednesday's Asian session could give the 'Kiwi' an added boost if it beats expectations.
Canadian Dollar (CAD)
The Pound to Canadian Dollar exchange rate advanced to fresh multi-month highs last week. A strong Pound was able to easily take advantage of risk-averse market sentiment amid concerns of weak oil prices and protectionist trade policies from US President Donald Trump.
The pair slipped slightly on Monday and Tuesday, but was able to hold the majority of last week's gains.
Disclaimer: This update is provided by TorFX, a leading foreign exchange broker, its content is authorised for reuse by affiliates.