Emmanuel Macron Wins First Round of French Election, Euro (EUR) Soars
Authors

Name

Patrick Maflin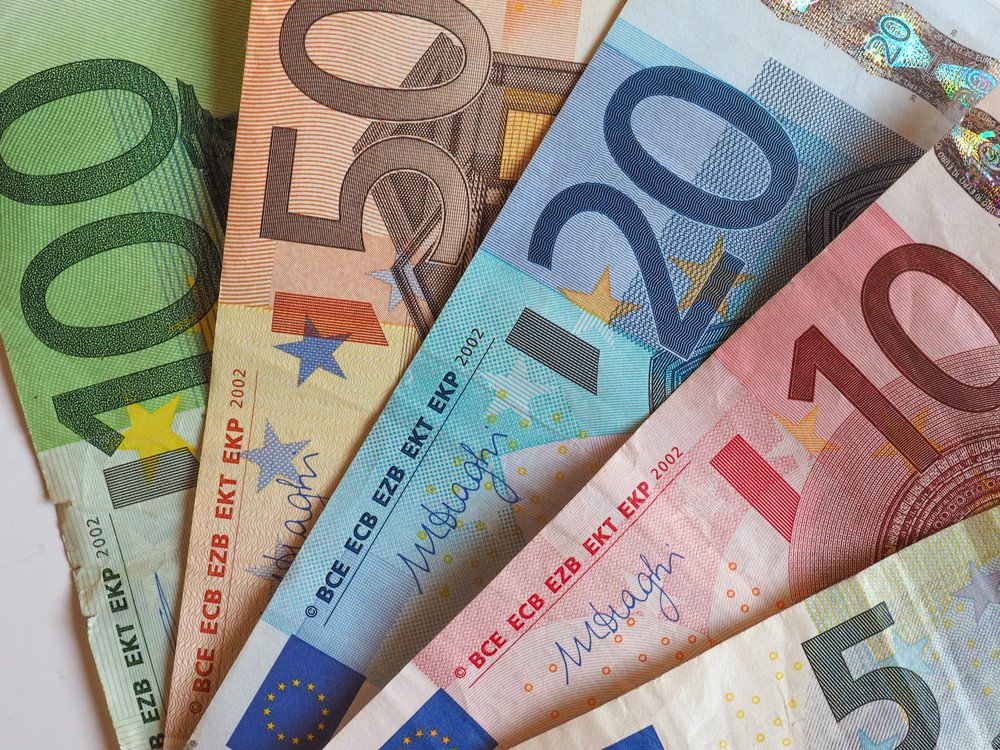 Pound Sterling (GBP)
After last week's big UK election-related gains, demand for the Pound softened slightly towards the end of the week due to some disappointing UK retail stats.
Britain's retail sales sector performed much worse than expected in March, falling from 1.7% to contraction of -1.8% month-on-month and slowing from 3.7% to 1.7% year-on-year. Analysts have been warning for months now that Britain's heavily consumer-facing economy could slow over the coming year due to rising high street prices and slower wage growth putting off household spending.
Despite these concerns now having more fuel behind them, the Pound has held most of its highs on hopes that the upcoming UK election will bolster government stability. Hawkish comments from Bank of England (BoE) policymaker Michael Saunders (who stated he would vote for higher interest rates soon) have also supported Sterling.
US Dollar (USD)
The Pound to US Dollar exchange rate slipped slightly when markets opened on Monday but still held most of last week's gains. GBP/USD successfully surpassed key resistance levels last week after it was confirmed that Britain would hold a general election on the 8th of June.
Meanwhile, the US Dollar has been held back by political concerns weighing on Federal Reserve rate hike bets. Tension between the US and North Korea, as well as US President Donald Trump intimating he favoured low interest rates, have kept investors hesitant on the 'Greenback' amid concerns that the Fed may delay interest rate hikes.
Euro (EUR)
The Pound to Euro exchange rate plummeted when markets opened on Monday, as investors reacted to the results of the first round of the French Presidential election.
GBP/EUR quickly shed pretty much all of last week's Pound rally when it was confirmed that the first round of the French Presidential election had gone largely as polls projected.
Pro-EU centrist Emmanuel Macron came first with 23.8% and anti-EU far-right Marine Le Pen took 21.5%, putting the two through to the second round. The other big contenders, François Fillon and hard-left Jean-Luc Mélenchon, also performed similarly to opinion polling figures with around 19% each.
The accuracy of opinion polls so far has been a huge relief to investors. Macron is projected to take over 60% of the vote in a second round scenario against Le Pen. Concerns about a possible 'Frexit' fell after the first round results were published due to Macron's solid figures and the defeat of another anti-EU candidate, Mélenchon. The Euro's outlook is much brighter this week as a result.
Australian Dollar (AUD)
The Pound to Australian Dollar exchange rate slipped on Friday in response to Britain's disappointing retail sales stats.
GBP/AUD continued falling when markets opened on Monday. Demand for the Australian Dollar improved in response to the first round of the French Presidential election, which saw pro-EU centrist Emmanuel Macron take the most votes.
Bets of a 'Frexit' dropped as a result due to hopes Macron would also win the second round. This caused markets to indulge in a relief rally which has also seen risk-correlated assets like the Australian Dollar improving, as global political concerns abated slightly.
New Zealand Dollar (NZD)
The Pound to New Zealand Dollar exchange rate's movement was similar to GBP/AUD on Friday and Monday.
Despite weakness in the Pound and higher risk-sentiment strengthening the 'Kiwi', GBP/NZD held most of last week's Pound gains due to optimism over the upcoming UK general election.
Canadian Dollar (CAD)
The Pound to Canadian Dollar exchange rate ended last week near its best levels since September 2016 due to poor oil market news and disappointing Canadian inflation stats.
Canada's Consumer Price Index (CPI) for March was predicted to rise from 0.2% to 0.4% month-on-month and slip from 2% to 1.8% year-on-year. However, the results instead came in at 0.2% and 1.6% respectively, dampening Canadian market sentiment.
While this supported the view that Canadian interest rates would remain lower for longer, the Canadian Dollar benefitted slightly on Monday morning from an increase in risk-sentiment amid the French election relief rally.
Disclaimer: This update is provided by TorFX, a leading foreign exchange broker, its content is authorised for reuse by affiliates.