Changing Trends in the UK Property Market
Authors

Name

Patrick Maflin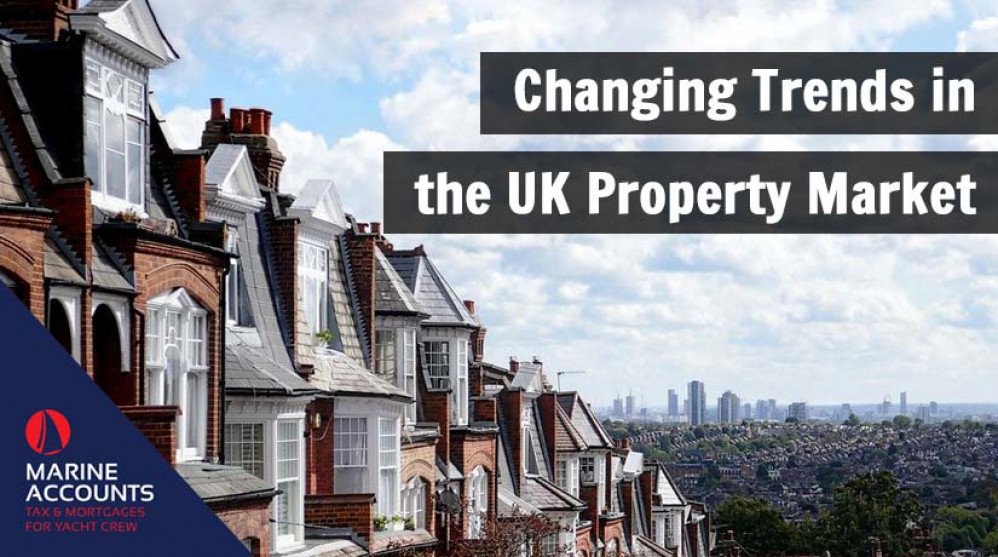 Image source: https://pixabay.com/photos/london-suburb-houses-apartments-3710708/
With many of the UK's homeowners having been forced back in to their homes for an extended period during this year's lockdown, trends in the property market are showing a change in attitude which could perhaps be attributed to a reevaluation of what one needs or wants when selecting a home.
On 27th March, the government issued an order suspending most types of transaction, seen by many analysts as an effective shutting down of the property market from this date until 12th May, 2020.
Since then, the market has seen a surprising boom with prices in most areas of the UK up compared to the beginning of the year.
In this article, we examine what could have caused these spikes and what the implications are for the UK property market.
Read on to find out more or click a jump menus below to skip to a chapter that interests you.
---
Chapters
---
House Price Trends
This spike in prices and sales can be seen to be influenced by a number of factors, not least the announcement of a "stamp-duty holiday" by the UK government, and a backlog of potential sales accrued during the period when transactions were forbidden.
In one area however, price growth remains sluggish.
In London, a leader in price growth in most "normal circumstances", price growth remains sluggish, lagging behind not only other cities but perhaps more surprisingly its own surrounding suburbs.
The FT states:
"The commuter belts that ring Manchester, Liverpool, London, Glasgow and Edinburgh have all enjoyed big spikes in demand, which in some areas more than doubled between February and June this year. Demand in the cities themselves has rebounded far more modestly or, in London's case, dipped."
source: tradingeconomics.com
What's Caused The Changes?
So why is this the case?
Early indications amongst estate agencies across the country suggests that after being at home for such an extended period of time, buyers are now looking at additional green space as a priority in comparison to proximity to city centres, which has traditionally been prioritised by younger buyers in particular.
Whilst it may be too soon to say that the trend which would normally see young first and second-time buyers rushing towards the city is over, we will be watching with bated breath to see how the market develops as we emerge from this, the most unusual of times, and whether the city lights do still have the draw they had pre-lockdown.
Contact Us
If you have questions about property investment and changing price trends, we would like to hear from you. Get in touch with us today or let us know your thoughts in the comments section below.
Any advice in this publication is not intended or written by Marine Accounts to be used by a client or entity for the purpose of (i) avoiding penalties that may be imposed on any taxpayer or (ii) promoting, marketing or recommending to another party matters herein.