Brexit - A Guide for Yacht Crew
Authors

Name

Patrick Maflin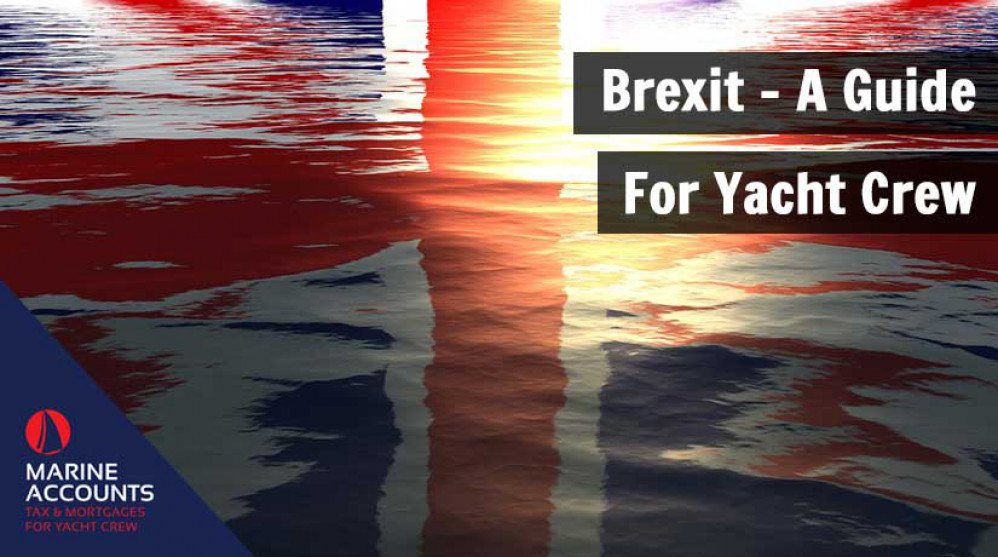 Image source: https://pixabay.com/illustrations/union-jack-flag...
At long last, the United Kingdom has finalised an agreement with the European Union (EU) and completed its withdrawal.
Heralding the dawn of a new and unfamiliar era, this news will largely be welcomed by yacht crew as years of uncertainty have finally been put to rest.
The principal concerns that have been haunting crew since the origin of the Brexit referendum have been the impact on their ability to travel and work in Europe.
Although there has been much speculation on this in the past, we can now address these concerns.
We realise that a lot of crew still remain in the dark about the new legislation and as such, we have decided to publish this article which addresses your concerns in more detail.
Read on to find out more or jump to a paragraph that interests you most.
---
Chapters
---
The Effects on Yacht Crew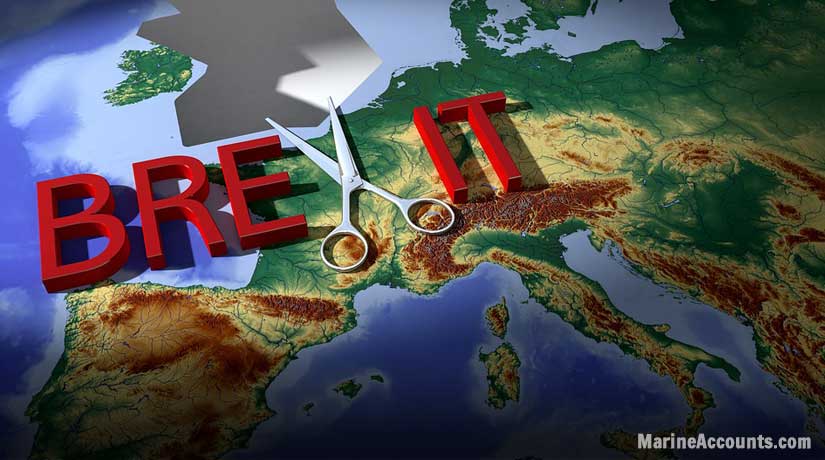 Image source: https://pixabay.com/illustrations/brexit-map-scis...
Travelling Europe Whilst Seeking Work
New rules apply if you are not currently employed but are in Europe seeking work.
Despite not requiring a visa for short trips to most EU countries, you will be limited to spending only 90 days in any 180-day period.
However, if you visit Bulgaria, Croatia, Cyprus or Romania, visits to other EU countries do not count towards the 90-day total.
If you wish to work onshore in Europe, study, or stay longer, you may need a visa or work permit.
Another important factor to mention is the heightened checks that may be imposed on UK nationals when travelling.
The Government has issued the following advice:
You will need your passport to have at least 6 months left, and be less than 10 years old
Be able to show a return or onward ticket
Show that you have enough money for your stay
Use separate lanes from EU, EEA, and Swiss citizens when queueing
Working Onboard a Vessel Based in Europe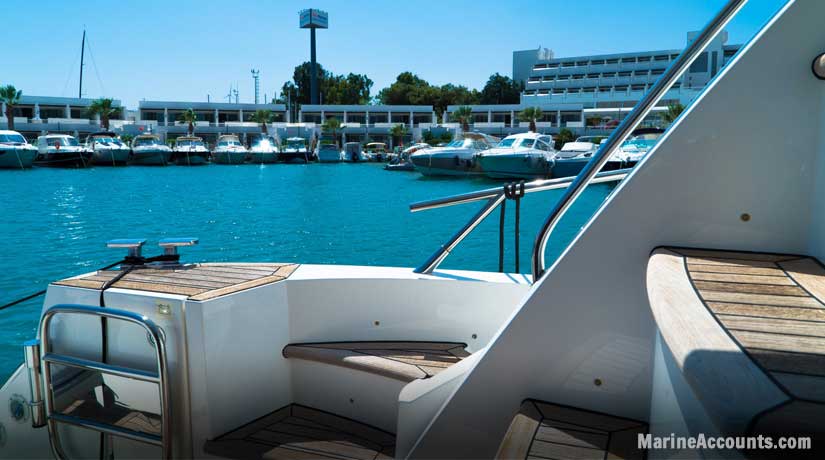 Image source: https://www.pexels.com/photo/yachts-docked-on-por...
UK crew that are employed onboard vessels that spend long periods in the EU were rightfully anxious throughout the negotiation process, as it remained unclear on how they would be affected by new laws surrounding time spent in the EU.
As there has yet to be precise clarification surrounding this, the matter remains subject to interpretation.
Similar to other non-EU crew who require Schengen Visas, UK crew are limited to 90 days in the EU in any 180-day period as explained earlier.
The key difference is that UK nationals do not require Schengen Visas in order to spend 90 days within EU countries.
It is our interpretation that in the context of UK crew, days spent signed onto a vessel do not count towards the 90-day allowance, and the count resumes once the individual has been signed off of the vessel and returns to shore in an EU country, as is the case with crew who hold Schengen Visas.
This means that UK crew can continue to spend long periods within the EU as long as they are signed onto a vessel.
As official information on this topic has yet to be published, we will be certain to update this article once further guidance has been issued.
European/Global Health Insurance Card
Whilst UK crew will be familiar with the European Health Insurance Card (EHIC), there have been some minor changes that you should be aware of.
Your current EHIC will remain valid if you are travelling to an EU country, however you must ensure that you have appropriate travel insurance and healthcare cover before you travel to Switzerland, Norway, Iceland or Liechtenstein.
In order to be able to obtain a new UK EHIC that will provide healthcare cover in Switzerland, Norway, Iceland, Liechtenstein, as well as the EU, you must meet one of the following criteria:
Be a UK student studying in the EU
Be a British state pensioner who is living in the EU with your family
Be an EU national living in the UK
Tax Implications
Despite all this, we continue to find the key concern amongst our seafaring clients to be the rumours abounding that the Seafarers Earnings Deduction (SED) will be abolished once the UK leaves the European Union.
However, EU regulations and directives have no influence over UK tax laws and therefore being in or out of the EU will have no relevance to the SED, and there is still no discussion within our government regarding any change or removal of this.
It is argued that the Seafarers Earnings Deduction (SED) benefits the UK economy as it draws back these desirable residents, who will most likely then reinvest in the economy rather than becoming part of another country's tax system and investing there.
The UK taxation of seafarers allows you to bring your tax affairs up to date and achieve transparency in the eyes of HMRC.
This in turn puts you in a strong position when wanting to return to land based income, seek out mortgages etc, and you need not be concerned about the Automatic Exchange of Information.
Conclusion
Whilst the new arrangement marks the beginning of a new way of operating in terms of movement and employment within Europe, the impacts on yacht crew are minimal and there is no cause for alarm.
UK yacht-crew will continue to be able to work onboard foreign flagged vessels that are based in European countries and, whilst they are signed onto their vessel, are not shackled by the 90-day limit in any 180-day period.
Furthermore, for UK crew that declare their income under the Seafarers Earnings Deduction (SED), this is not under threat and crew will be able to continue to do this long into the future.
Contact Us
If this article has given rise to any questions, get in touch with a member of the team today or let us know your thoughts in the comments section below.
For a full and detailed explanation of how you may be impacted by the new legislation, visit the UK Government website.
Any advice in this publication is not intended or written by Marine Accounts to be used by a client or entity for the purpose of (i) avoiding penalties that may be imposed on any taxpayer or (ii) promoting, marketing or recommending to another party matters herein.