A Seafarers Guide to Buying Property in Spain
Authors

Name

Patrick Maflin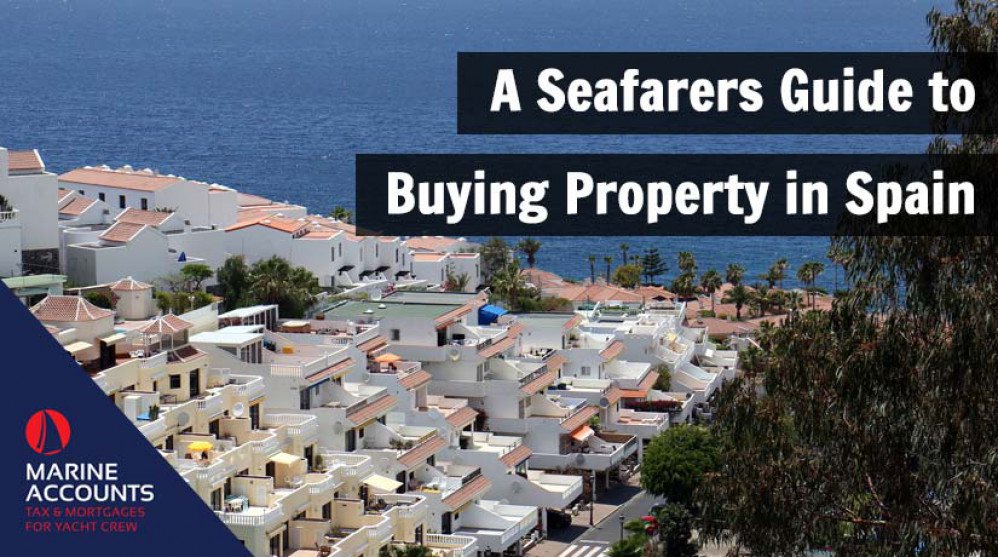 Image source: https://pixabay.com/photos/tenerife-superstructure-hotels-1908340/
Do you dream of buying a home in Spain? Of having a modern apartment or beautiful villa in the vibrant city of Palma, the cultural Barcelona or the many beautiful coastal or mountain areas?
There are certainly many attractions to buying in Spain, not forgetting the enviable warmer climate when compared to its UK counterpart, and the comparative property prices:
What's the approximate cost of different properties in Spain in 2018?
Location:
Property Type:
Price:
UK Price:
Costa Del Sol
Three-bedroom house
€350,000 (£305,000)
£900,000 (London)
Benidorm
Two-bedroom apartment
€280,000 (£245,000)
£385,000 (Birmingham)
Barcelona
One-bedroom apartment
€325,000 (£285,000)
£450,000 (London)
Date Source: The Telegraph
But where do you start and, as a seafarer, would you even get a mortgage given the nature of your work?
This guide will help you understand the steps to buying in Spain and what you need to do as a seafarer to put yourself in best position for a positive decision from the lenders.
Buying in Spain is different to buying in the UK, but can be straightforward so long as you follow some simple steps, do the appropriate checks, and ensure those you engage with in the process are professional and reputable.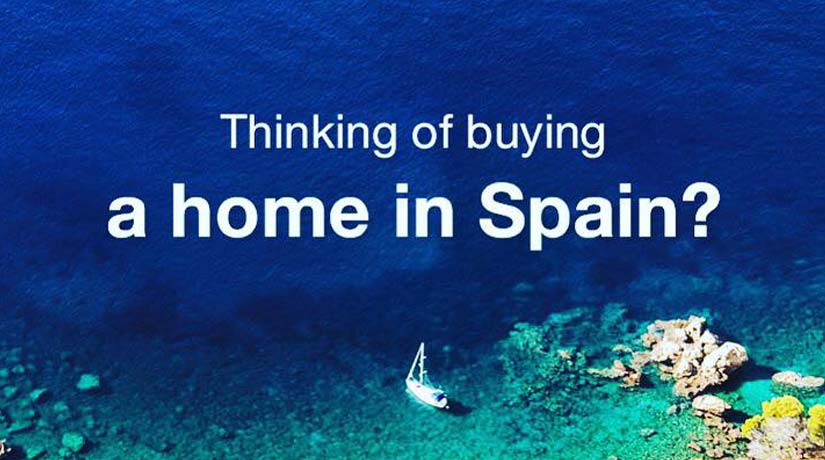 The Buying Process
As a seafarer we would suggest that the first step in the process would be to gain a decision in principle from a lender.
This is where the lender will assess you from a financial perspective and look at the type of property you wish to buy.
At this stage the lender can give you a good indication of how much they would lend, how much they would expect you to contribute to the purchase, and whether they would offer a mortgage on the type of property you are interested in.
Once an offer is made on a property in Spain you are often required to put down a deposit, so it is important you have confidence in your ability to fund the purchase.
When buying in Spain you will need to evidence that you have the necessary costs involved (10 - 15%) as well at the deposit at the time of making the application.
Your next step is to find the right type of property for you, in the area you wish to live in.
Although all types of property can be purchased in Spain, the mainstream lenders tend to prefer properties which are habitable, whether urban or rustic, and are in areas which have a good chance of re-sale.
For properties that require bigger renovations and which are very rural, you may have to seek out a specialist lender or put up most of the funds yourself.
The easiest way to find a property is through the many estate agents.
These agents can help provide information on the area you are hoping to buy in, and should have access to the important information regarding the properties which can be vital to whether the property is mortgageable or not.
As in the UK, the estate agent acts for the buyer so it may be prudent to consider seeking out your own legal support and mortgage to ensure the advice you receive is independent.
When you have agreed the final price on the property, it is normal that a 10% deposit is transferred and you then arrange the mortgage and formal offer.
This can be done through a UK or a Spanish bank.
When using a UK bank you can consider remortgaging an existing home to buy a property outright or using the UK bank to set up a mortgage, normally with the Spanish arm of their business, who are the people you will deal with once the property is purchased.
With the property offer accepted and the contract in place, your lender/solicitor will arrange for the appropriate checks to be completed to ensure there are no issues with mortgages or debts on the property, and that all necessary planning consents are in place.
This is where it is important that the person you appoint is going to be thorough as any debts on a property transfer to the new owner, and any problems with planning can be costly if not identified before you complete your purchase.
They will also arrange a valuation for you.
When this is all completed a formal contract can be drawn up, and once signed is legally binding.

What Do You Need to Make an Application?
To make a property purchase in Spain you must have an NIE number, and it will be needed to complete the purchase.
An NIE number can be obtained by attending an office of the Police Nacional (Oficina de Extranjeros) which are located in most towns and cities.
Your solicitor can help with this and you will need your passport for this.
You will also need a Spanish bank account to pay the mortgage repayments, this will need to be in place for the first mortgage payment.
Documents you will need include:
passport
six months bank statements showing your salary and any evidence of where the deposit is being held
current work contract or payslips
It is also important as a seafarer that your tax affairs are brought up to date in your country of residence.
As a company that helps seafarers purchase property in Spain, we can help you build a picture of your work career to show consistency of employment type and therefore helping to secure a mortgage offer with terms suit you.
Speak to Us or Comment!
If you are considering buying a property in Spain and are looking to find suitable lenders, we can help you find a mortgage lender. Alternatively, let us know what you think in the comments section below, or get in touch with us.
If you are interested in buying in Spain and would like some help or guidance, click on the link below to contact a member of the team:
Click for Professional Spanish Property Buying Advice
---
---
Any advice in this publication is not intended or written by Marine Accounts to be used by a client or entity for the purpose of (i) avoiding penalties that may be imposed on any taxpayer or (ii) promoting, marketing or recommending to another party matters herein.