Sterling (GBP) Investors Await Political Developments
Authors

Name

Patrick Maflin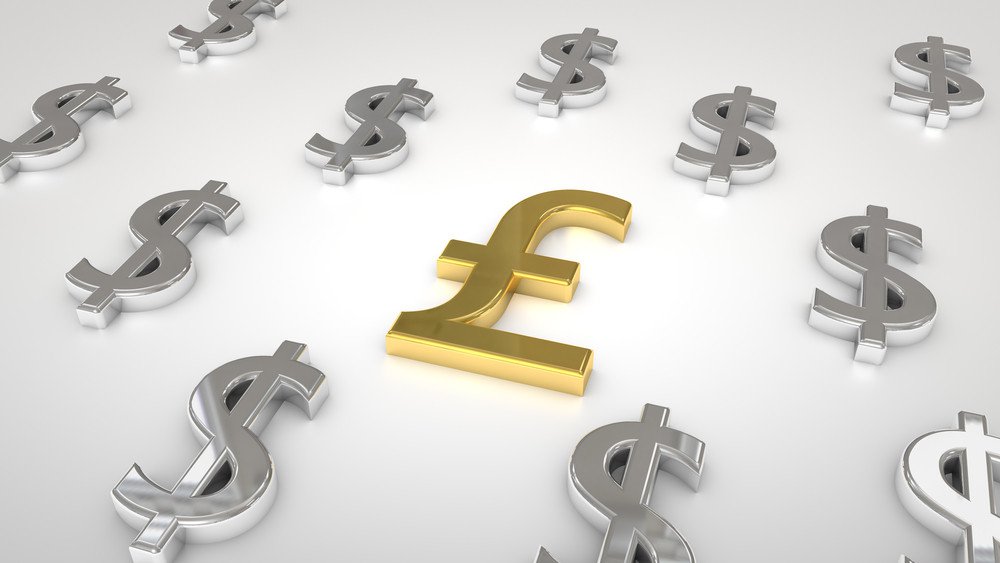 Pound Sterling (GBP)
The Pound performed poorly last week as market uncertainty about Britain's economic outlook worsened. While Brexit negotiations began smoothly, slightly lightened political concerns didn't offer the Pound notable support.
Officials from the Bank of England (BoE) took differing stances, with Governor Mark Carney dovish and chief economist Andy Haldane more hawkish. Markets are unconfident that BoE officials will come to an agreement, which has weighed on BoE interest rate hike bets and weakened the Pound.
Analysts continue to point out that Britain's Gross Domestic Product (GDP) could slow this year as wage growth struggles and inflation soars, hitting retail activity. If UK growth does indeed worsen, even the more hawkish BoE policymakers may rein in their hawkish speech.
Sterling emerged from its lows on Monday, but was little effected by the day's mortgage approval results from the BBA – which came in just above expectations.
US Dollar (USD)
The Pound to US Dollar exchange rate advanced slightly on Monday, as 'Greenback' investors continued to react to the latest Federal Reserve interest rate hike bets.
Last week saw Fed rate hike bets briefly rise before dropping again. A few Fed officials have argued that US inflation and wage growth will naturally recover in the coming months, supporting a third US interest rate hike from the Fed before the end of the year.
However, other Fed officials have been more cautious.
Bets of a third 2017 Fed rate hike are still below 50%, according to the CME FedWatch Tool. This means there is high uncertainty in markets about what to expect next from the US economy and this is limiting US Dollar demand.
Euro (EUR)
The Pound to Euro exchange rate edged higher on Monday morning as investors became hopeful that Britain's highly uncertain political situation could soon stabilise slightly.
Monday saw the publication of Germany's business confidence report from Ifo. The June report beat expectations in all major prints. The business climate print improved from 114.6 to 115.1, a new record high. Current conditions rose from 123.2 to 124.1, while expectations climbed from 106.5 to 106.8.
However, the Euro saw limited benefit from the report due to concerns about inflation. Analysts are speculating that Eurozone inflation is likely slow further before it improves again. Lower inflation in the bloc will mean the European Central Bank (ECB) is unlikely to tighten Eurozone monetary policy any time soon.
Australian Dollar (AUD)
The Pound to Australian Dollar exchange rate advanced on Monday morning amid a lack of fresh Australian data. Optimism about a potential deal between Britain's Conservative party and Northern Ireland's Democratic Unionist Party (DUP) has increased Pound demand.
Commodity prices have failed to support the Australian Dollar either. Iron ore prices remained weak and recovery in oil prices has been limited. As the Australian Dollar is a commodity-correlated currency, poor commodity data and a lack of supportive Australian ecostats means limited 'Aussie' strength.
New Zealand Dollar (NZD)
The Pound to New Zealand Dollar saw similar moves to GBP/AUD on Monday, amid a lack of fresh domestic data and mixed commodity news.
However, the New Zealand Dollar saw strong performance last week overall as the Reserve Bank of New Zealand (RBNZ) indicated it wasn't too adverse to the currency's current levels.
Canadian Dollar (CAD)
The Pound to Canadian Dollar exchange rate surged on Friday as Canada's latest Consumer Price Index (CPI) report came in well below expectations, weighing on market hopes for the Bank of Canada (BOC) to tighten monetary policy any time soon.
However, GBP/CAD dropped on Monday morning as oil prices improved. While the oil price recovery was limited, oil is Canada's most lucrative commodity and this bolstered 'Loonie' demand.
Disclaimer: This update is provided by TorFX, a leading foreign exchange broker, its content is authorised for reuse by affiliates.