Investors sell off the US Dollar (USD) as 'Trump Rally' Unwinds
Authors

Name

Patrick Maflin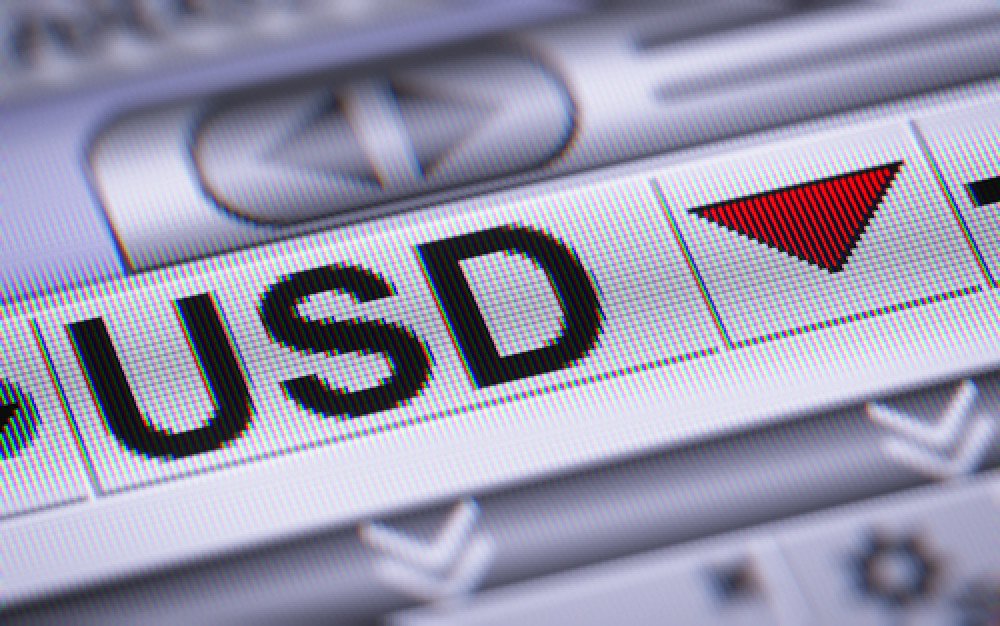 Pound Sterling (GBP)
Demand for the Pound slipped towards the end of last week. After strong UK ecostats on Tuesday and Thursday, Sterling was weakened on Friday by concerns that retail sales could still fall in the coming months, as well as by dovish statements from Bank of England (BoE) official Gertjan Vlieghe.
Repeating the dovish tone familiar to BoE Governor Carney, Vlieghe stated that rising inflation in Britain would not necessarily lead to higher interest rates. This is because much of the recent inflation has been caused by the Pound's drop in value. Vlieghe indicated that before the BoE considers higher rates it would have to wait for Britain's wage growth to improve.
The Brexit process is set to formally begin this week, which could lead to some Sterling weakness. Analysts are torn on whether or not Brexit has been fully priced into the Pound yet.
US Dollar (USD)
The Pound to US Dollar exchange rate surged when markets opened on Monday as investors continued unravelling the 'Trump rally' seen earlier this year and late last year.
The US Dollar bounced higher on the election of US President Donald Trump on hopes that the new US fiscal policy promised during and following his campaign would stimulate the US economy.
However, the belief that Trump may face difficulties implementing these plans is growing after last week saw the Trump administration fail to push a revised healthcare plan through US Congress.
Despite Republicans owning a majority in both Houses of Congress, Trump's 'American Healthcare Act' (AHCA) seemingly failed to find the support it needed to pass into law, and the bill was withdrawn. This left investors concerned that Trump would be unable to pass through his fiscal policy plans and the US Dollar declined as a consequence.
Euro (EUR)
The Pound to Euro exchange rate slumped on Friday as Sterling weakened and the latest Eurozone ecostats were largely impressive.
Preliminary March Eurozone PMIs from Markit beat expectations in most major prints. The Eurozone's overall composite PMI showed that economic activity in the bloc improved from 56 to 56.7 despite being projected to slip to 55.8.
GBP/EUR was largely flat on Monday morning, although Ifo's German business confidence report beat expectations, which slightly bolstered Euro demand.
Australian Dollar (AUD)
The Pound to Australian Dollar exchange rate recorded solid gains last week and on Monday morning as the risky Australian Dollar suffered from rising uncertainty about the US economy.
As investors unwound on the recent 'Trump rally' amid concerns that US President Trump will not be able to push new fiscal policies through Congress, risk-correlated currencies like the Australian Dollar also suffered.
The Australian Dollar lacks the support needed to hold its ground due to limited domestic data. A quiet Australian economic calendar could leave GBP/AUD strong in the first half of this week.
New Zealand Dollar (NZD)
The Pound to New Zealand Dollar exchange rate reached its best levels of 2017 last week as strong UK data and falling risk-sentiment allowed GBP/NZD to put in easy gains. The pair returned to these highs on Monday morning as the New Zealand Dollar suffered from declining risk sentiment.
A lack of New Zealand data expected in the coming week is likely to leave NZD trading limply on risk-sentiment, which means GBP/NZD may remain sturdy for most of the week unless Brexit concerns or poor UK data weigh on Sterling.
Canadian Dollar (CAD)
The Pound to Canadian Dollar exchange rate saw similar movements to GBP/AUD and GBP/NZD over the last week and on Monday morning as traders sold off risky-currencies.
Prices of oil, Canada's most lucrative commodity, continued disappointing over the weekend. Oil producers from OPEC and cooperating producers agreed to hold a review on whether or not its oil production cut plans should be extended by another six months after their production cuts have thus far had little effect on bolstering the commodity's price in the long-term.
An underwhelming Canadian inflation figure from February, published on Friday, also held back the 'Loonie' and allowed GBP/CAD to advance.
Disclaimer: This update is provided by TorFX, a leading foreign exchange broker, its content is authorised for reuse by affiliates.