9 Steps to a successful mortgage application
Authors

Name

Patrick Maflin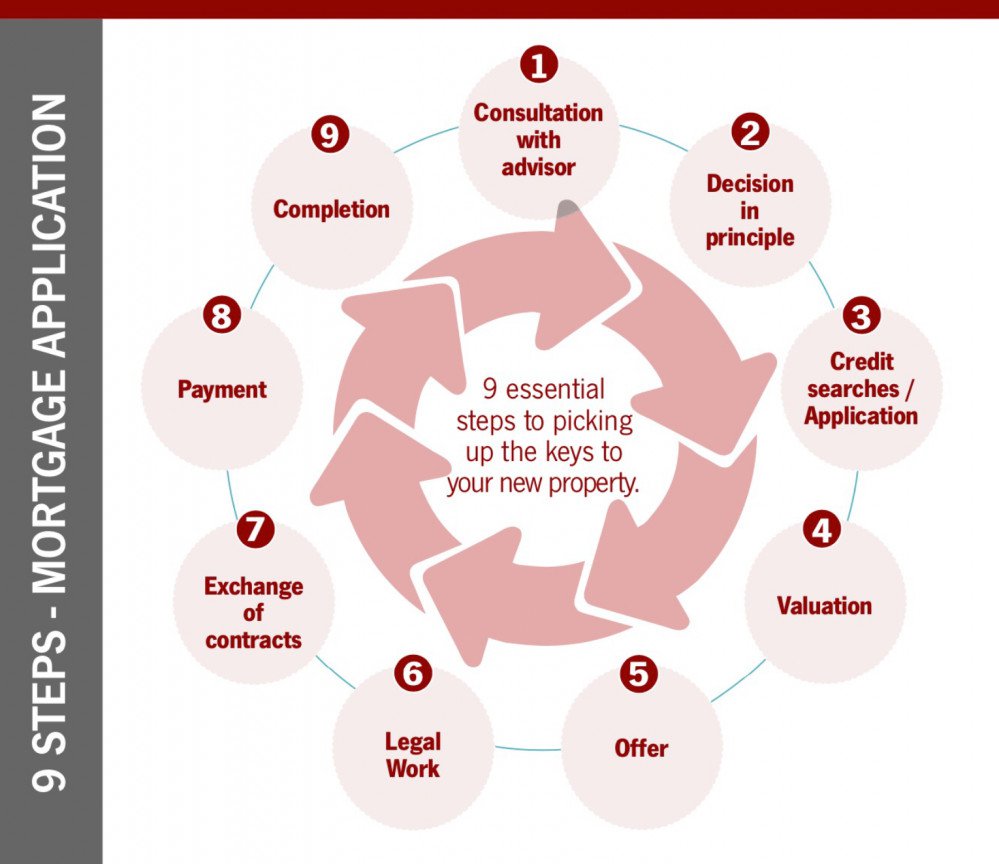 Buying your first home or buy to let is an event that will stay with you for life, mainly for all the right reasons! However it can be a daunting experience nonetheless as there are lots of parts to the process that as a first time buyer you may not be aware of from the outset. This short 9 step guide will hopefully provide you with the ability to handle the process with confidence and flair:
Consultation with an advisor: The first part of the process of buying a house is choosing the right mortgage advisor. You need to find someone who understands your situation and can navigate through the pitfalls, assess your requirements and ultimately find the best mortgage for you.
Decision in Principle: This part is key to ensuring that you are able to borrow money from a lender. There are to many people out there that overlook this part and jump head long into making offers on property before they have even confirmed whether they are eligible for a mortgage in the first place. Once your information has been submitted to a lender a key facts illustration will be provided detailing everything you need to know and confirming if a lender would consider you for a mortgage.
Credit Searches/ Application: Once a key facts illustration has been issued the mortgage application can be submitted and searches can be completed.

Valuation: Lenders always insist on valuing the property to check that the property is actually worth the investment. It is also a worthwhile exercise for you to appoint a building surveyor at this stage so that you can conduct a more thorough inspection of the property.

Offer: Once the valuation has been approved the lender will produce an offer.

Legal Work: It is important to choose the right solicitor as they play a key role at this stage ensuring that the pre-exchange of contracts runs smoothly as well as deciding on a completion date.

Exchange of contracts: At this stage you are legally obligated to purchase the property.
Payment: The deposit is paid and the solicitor will finalise all mortgage arrangements. This is preceded by the payment of land registry fees and stamp duty.
Completion: Funds are transferred and the purchase us complete. You are now the proud owner of a house!
Each of these nine steps is key to ensuring that the process of acquiring your property runs smoothly, they are also all interlinked. The most common reason for people not succeeding in successfully purchasing a property is simply due to the fact that they do not adhere to these 9 steps. We find that clients often make an offer on a property before having a decision in principle in place which ultimately leads to the sale falling through.
My advice to any first time buyer is follow these steps and you will find the process of buying property is a breeze. However you must ensure that you choose the right mortgage broker, surveyor and solicitor as each of these respective professions ensure that the process runs without any unnecessary complications.
If you would like further advice please feel free to contact Marine Accounts on the address below:
Email: [email protected]/* */